It's beyond the price: 6 tips to help you find the right freight forwarder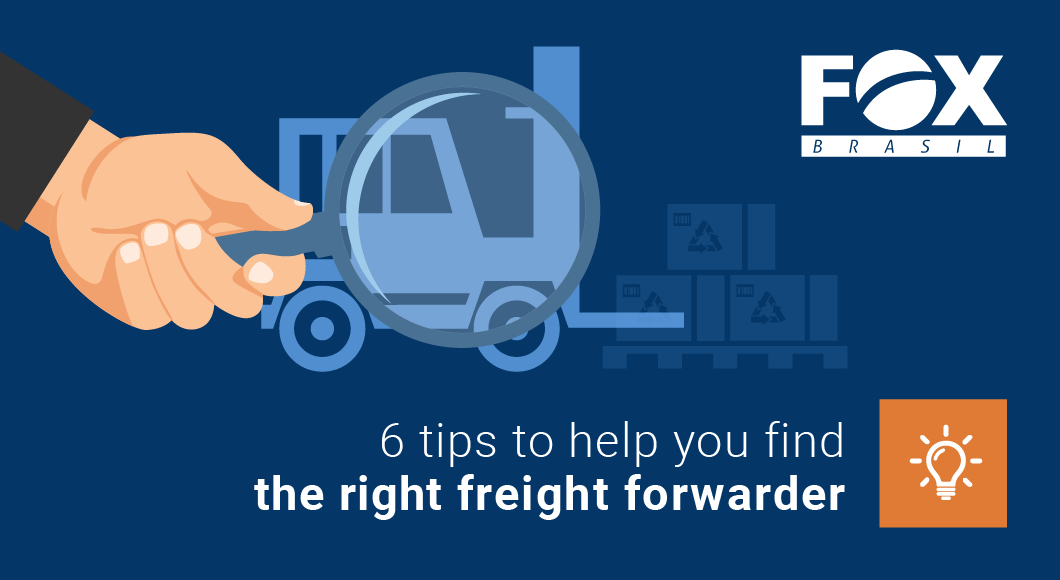 FOX Brasil Tips for Freight Forwarders
Choosing the right freight forwarder to partner with can be quite a hard task. Although every agents' goal is to find a company that offers high-quality solutions at a competitive price in the country they are sending or receiving cargo from, there are several others factors that should be considered when searching for the ideal forwarder to represent your customers' goods internationally.
The first step to guarantee a successful logistics operation is knowing you can trust your partners. After all, without counting on the help of a reliable forwarder overseas, you have higher chances of facing situations that could end up financially damaging your company or even putting your business' reputation at risk. And the only way to guarantee this won't happen is relying on a partner that has all the expertise and commitment to move your shipments safely and hassle-free under your time and budget restraints.
How to find the right freight forwarder to partner with?
Thinking about helping you to make the right decision, we have listed below a few tips you should follow when looking for a partner to work with. Take a look!
1)   Check if the forwarder offers integrated logistics solutions
One of the biggest differentials a freight forwarder can offer is taking care of all the logistics processes you require in an integrated way. In other words, you should be searching for a partner that is able to offer end to end solutions, which not only include the air or sea freight of your goods but also the customs clearance process, insurance, inland transportation, warehousing, door to door and any other services needed.
By partnering up with a one-stop, full logistics provider, you'll save time from having to outsource additional services in the country of origin/destination of the cargo. Therefore, the entire operation will be more streamlined and all you have to worry about is monitoring its progress. Everything else will be on their hands.
2)  Check if the forwarder has a strong network of global partners
This is another major thing to consider when choosing a freight forwarder to work with. Analyze how well related they are in their country and whether or not they count on the assistance of reliable global partners. If a company have a solid network of worldwide connections, this means they are most likely reliable and have what it takes to represent cargoes from all over the globe in the area they operate.
However, you might be wondering how to check this. A good strategy is to find out if the freight forwarder you are considering to partner with is part of any solid logistics networks, such as WCA, the world's largest and most powerful network of independent freight forwarders.
3)  Check if the forwarder has the ideal infrastructure to represent your cargo where you need
Even more important than finding a partner with global connections, is working with one that has local expertise in the specific country you need to import from or export to. There is nothing better than counting on the assistance of a team that deeply understands how the shipping culture and regulations are in the area you are interested in conducting business.
This will give you the assurance that your partner has all the experience in conducting operations in that region, and will know what is the best way to perform your operation and how to deal with all the paperwork properly. At FOX Brasil, for instance, we have all the infrastructure necessary to handle your customers' cargo in the Brazilian territory.
That is, while most freight forwarders in Brazil work with just a few employees and don't have the ideal foundation to support your operations effectively, FOX offers a complete logistics center established in São Paulo, the largest city of the Americas. Our office's complex is equipped with several meeting and operating rooms, where you can find over 50 qualified professionals with expertise in developing personalized logistics solutions in any of the country's main ports & airports. With all of this infrastructure, there is no better partner than FOX Brasil to attend your forwarding demands!
4) Check if the forwarder is financially reliable
These are two key things to consider in order not to have any financial harms when exchanging business with a partner. First of all, check how steady that company is. In logistics, more than any other segment, it is essential to choose well your partners in terms of financial stability and reliability. After all, choosing the wrong partner could mean a terrible prejudice for your company. Therefore, it is important to only work with agents that have a solid accounting background and haven't had any previous problems with delaying payments or being listed on the FDRS (Forwarders Debt recovery Services) list.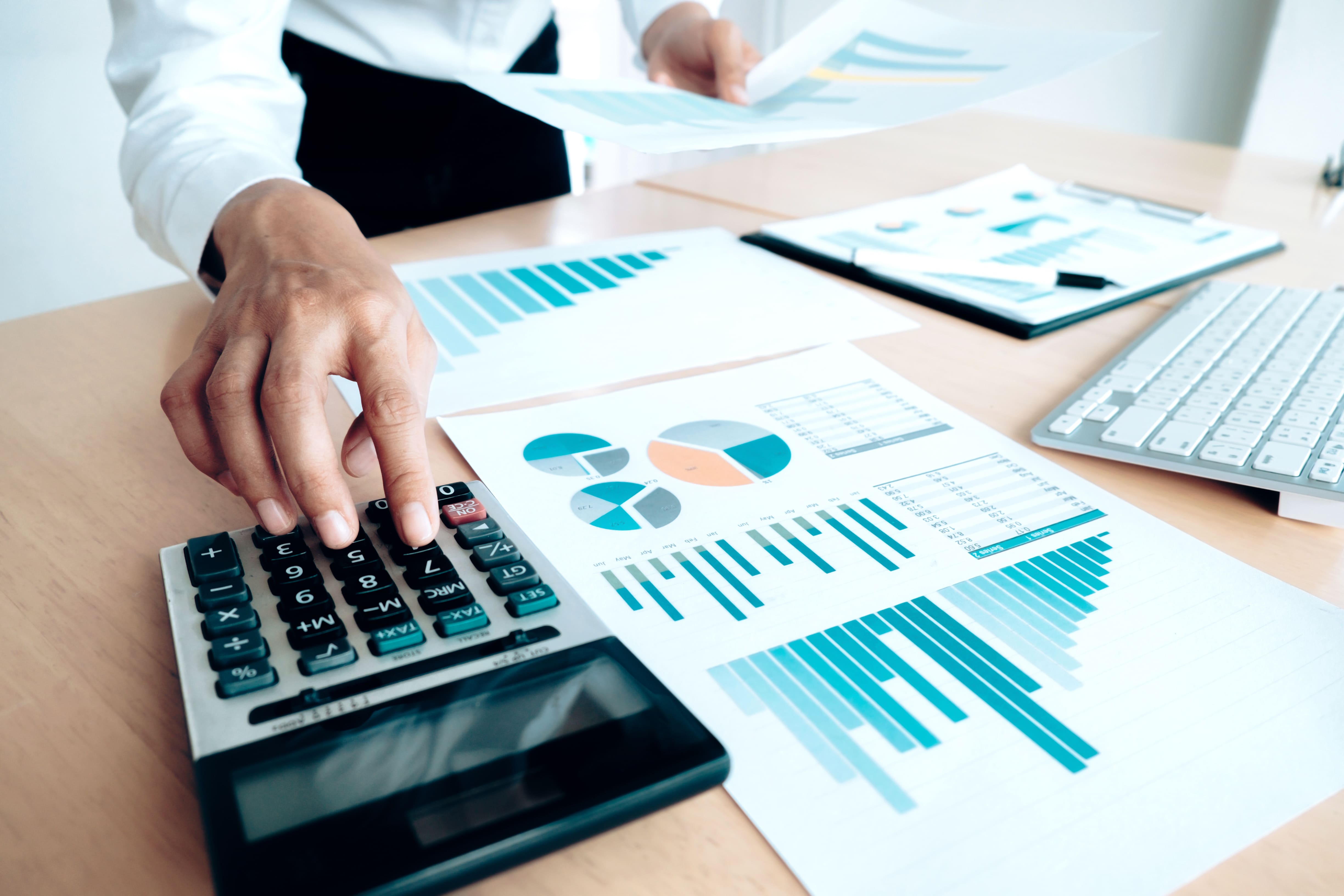 5)  Analyze the quality of the forwarder's customer service
Although many forwarders mainly worry about the quality of the operation itself, hiring a partner that offers first-class customer service is a must. Only by doing so, you will feel like you have an open channel of communication with the freight forwarder you are working with, being in constant touch with the company, monitoring the operation and making sure everything is going as planned.
Therefore, before closing a partnership with an international freight forwarder, make sure to schedule an appointment with the sales representatives of that company. Of course, we know that usually, in logistics, timing is very short. However, this appointment can be done by phone or skype and will contribute to telling you whether or not your experience partnering up with that forwarder will be positive and as you expect it to be.
6) Look at the forwarder's portfolio of operations and search for references
Furthermore, when choosing the partner to represent your cargo, it is also extremely important to take a look at the candidates' portfolio of operations and hear feedback from their previous partners. This will give you a better idea of what to expect from the company and avoid possible disappointments when counting on them to represent your cargo.
As you can see, choosing the ideal freight forwarder to partner with and attend your company's demands overseas goes way beyond just picking the one that offers the lowest price. The process of finding the right logistics partner for a specific demand can take a lot of effort, however, it will avoid the risk of compromising your customers' business or facing any serious problems along the way.
Based in São Paulo, the largest city of the Americas, and made up by a team of experienced logistics professionals, FOX Brasil has all the expertise in logistics and global trade with a special focus on the Brazilian market.
No matter what your demand is, we will develop the right solution to attend it!