Brazil imports and exports: the main challenges in 2018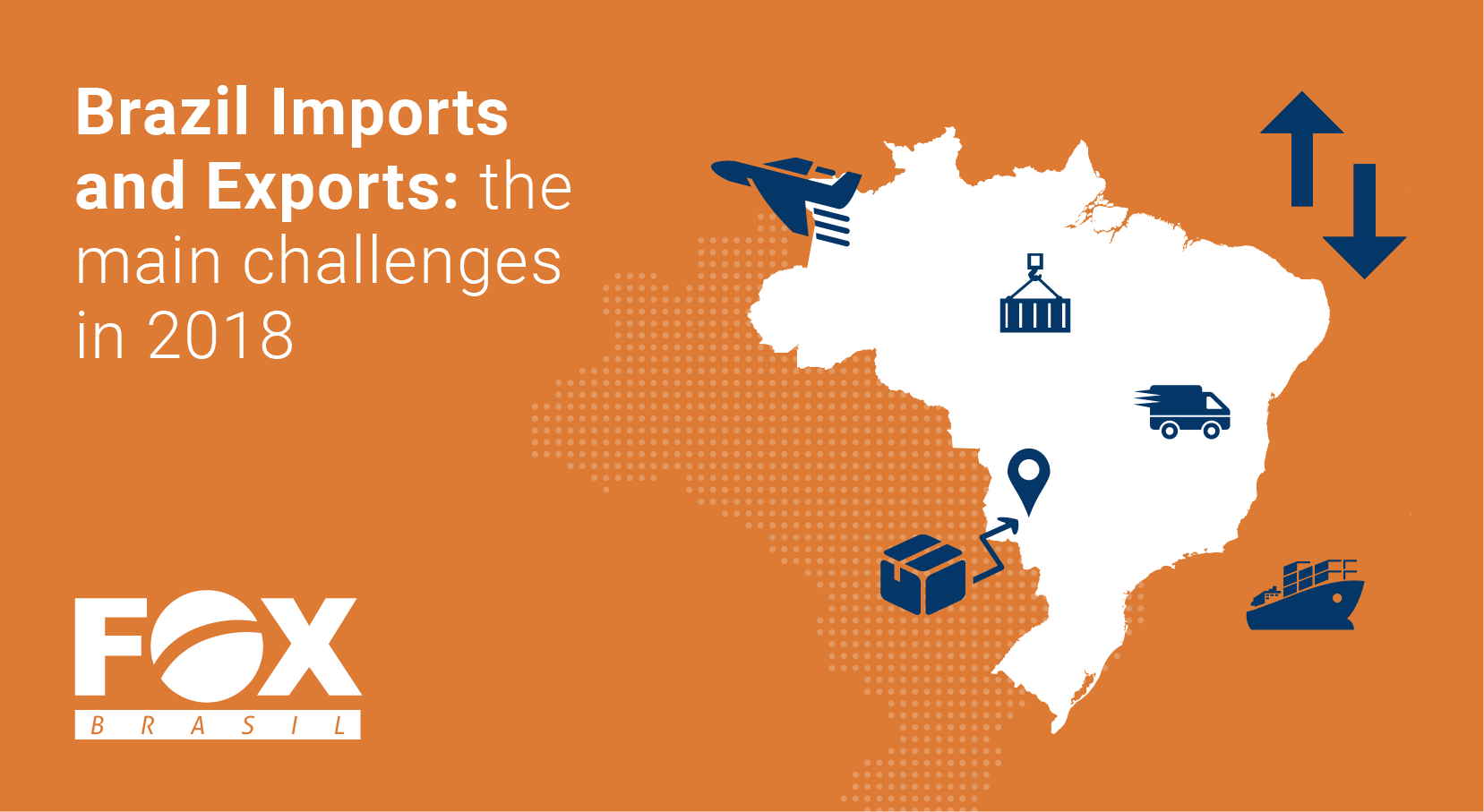 Understand Logistics & Freight
With a Gross Domestic Product (GDP) of approximately USD 2.3 trillion, Brazil is by far the biggest economy in Latin America and is also part of the most important ones in the world. When it comes to commodities, the country is a major player in world trade, with several companies being interested in Brazil imports and exports.
As part of Brazil's top export commodities, there are sugarcane, soybeans, coffee, beef and orange juice. Other notable exports are poultry, corn, tobacco, ethanol and iron ore. Moreover, Brazil is also a major importer, with a highlight for products such as agricultural and industrial machinery, mineral fuels and vehicles.
Foreign trade is one of the key aspects of Brazilian economic growth, and therefore the country is seen as a strategic trading partner by several nations worldwide. Thinking about this, on this post, we have listed the main challenges faced by international freight forwarders when interested in conducting Brazil imports and exports operations, with a focus on the current scenario faced by the country.
Main challenges on Brazil imports and exports
Although Brazil is such an important player in the foreign trade market, the country is also known for presenting some challenges to the forwarders interested in exchanging business in the Brazilian territory.
For this reason, when conducting Brazil imports and exports, it is important to count on a logistics partner who deeply understands the current laws and regulations in the country. FOX Brasil is one of the most well-established Brazilian freight forwarders, offering complete infrastructure and a team with all the expertise to integrate your logistics demands and make sure your operations in Brazil happen smoothly and hassle-free. Click here for more information about FOX Brasil.
Below, we have listed the main challenges of Brazil imports and exports, and how FOX Brasil acts in order to overcome them and perform the most intelligent solution to your logistics demand.
For both import and export activities in Brazil, there are several stages to be taken care of from the negotiation between the forwarders until the development of the operation itself. One of the major challenges faced by importers and exporters is dealing with all the documents and bureaucratic processes involved in the release/clearance of the cargo being shipped to or from Brazil, according to the country's current regulations.
With a strong knowledge of the local customs procedures, FOX Brasil will make this process easier for you and instruct you about all the documentation you need to provide authorities in order to guarantee quick operations of import and export to Brazil, avoiding that you face delays or any other problems along the way.
Another challenge faced by companies looking to import and export to Brazil is dealing with all the taxation imposed by the Brazilian government. At FOX Brasil, our team will give you a real estimate of all the tributes and taxes you will need to pay in order to guarantee your cargo shipping and avoid you to have any unpleasant surprises related to how much it will cost to transport your merchandise.
Besides the evolution of Brazil, infrastructure is still poor in many parts of the country, including the surrounding roads of some of the most important ports and airports. This makes it more difficult for you to effectively integrate your import and export operations in Brazil and guarantee a safe and agile cargo pick up or delivery.
However, at FOX Brasil, we have all the infrastructure necessary to handle your cargo in the Brazilian territory. While most freight forwarders in Brazil work with just a few employees and don't have the ideal foundation to support your operations effectively, FOX offers a complete logistics center established in São Paulo, the largest city of the Americas.
Our office's complex is equipped with several meeting and operating rooms, where you can find over 50 qualified professionals with expertise in developing personalized logistics solutions in any of the country's main roads, ports & airports.
Partner up with FOX Brasil and guarantee that your import and export demands will be taken care of by the best forwarder in the country!