Project Cargo: How to partner with the right companies?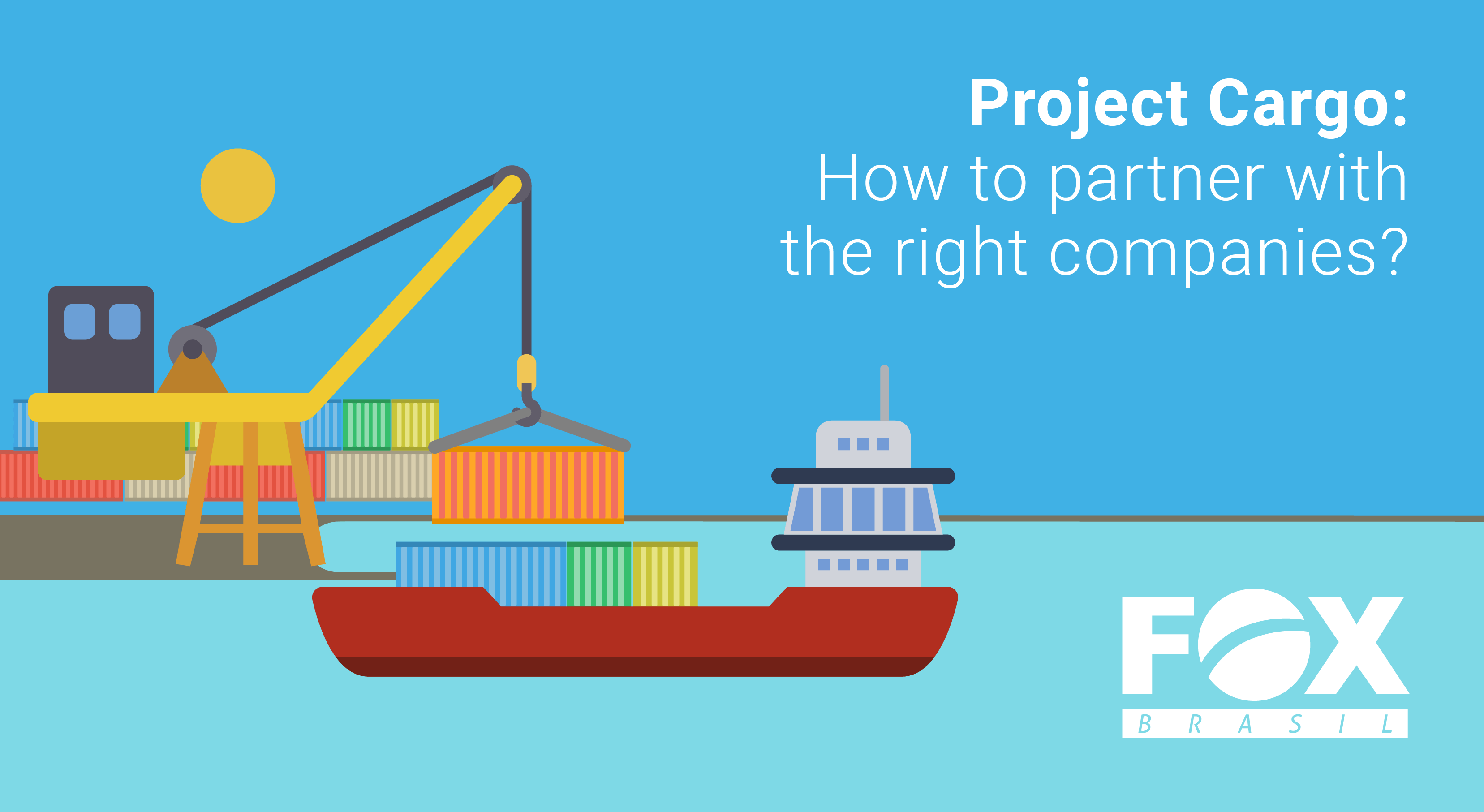 FOX Brasil Tips for Freight Forwarders
Project cargo operations require counting on the assistance of freight forwarders with specialized expertise in conducting this kind of transport. Only by doing so, you will have the peace of mind of knowing that your cargo is being handled by professionals that have all the experience, knowledge and infrastructure it takes to guarantee a safe freight of your goods.
However, with so many freight forwarders available in the market, it is difficult to choose the right one to partner with. Therefore, professionals in this segment are often unsure about what aspects should be taken into consideration when deciding what company to work with and represent their project cargo operations overseas.
What to look for in a project cargo partner?
Choosing a good logistics partner requires a careful research. In order to guide you through this process, we have listed the main attributes you should be looking for in a partner. We hope you find these topics helpful to develop the right kind of partnerships and ensure that your project cargo operations happen smoothly and hassle-free.
Strong knowledge in handling project logistics
The first thing to analyze when looking for a project logistics partner is whether or not they have strong knowledge in handling this kind of operations. You can do that by looking at the forwarder's portfolio of operations and asking for references and feedback from other agents that have worked with them in the past.
Relationships established with main carriers and shippers
Having good relationships with carriers, airlines, shipping lines is essential to any freight forwarder. However, when handling project cargo operations this becomes even more important, seeing that this kind of freight is very challenging and requires special shipping conditions. Therefore, don't forget to ensure that the partner you choose to work with will find it easy to develop an operation alongside to the shipper in charge of the freight.
State-of-the-art infrastructure at an international level
The forwarder's infrastructure is another differential that should be taken into consideration when choosing a partner to take care of your project logistics operations. The most indicated is that you work with a company that has a department exclusively dedicated to carrying out project cargo operations. By doing so, you will have a team of professionals with wide experience in conducting this kind of services at your disposal.
Experience in managing cranes and special lifting devices
Project logistics operations usually require the handling of heavy machinery to load and unload the cargo from the vessel, such as cranes and forklifts. For this reason, it is important to count on a partner that is able to hire and efficiently manage this kind of equipment for you.
Domestic and worldwide cargo insurance coverage
Having a good insurance coverage is a must in project logistics operations. This kind of activity usually involves the freight of very sensitive cargoes with a high market value. Besides the fact your cargo could be easily damaged during the freight, the financial damage if anything happens to it is immeasurable. So, in order to guarantee that you won't be harmed in any shape or form, make sure to hire the services of a forwarder that offers good domestic and worldwide insurance cover.
Consultancy services on customs procedures and strategies
The customs regulations for project cargo depend on what kind of products you are shipping. Besides, they usually vary from country to country, making it quite complex to understand. Therefore, the only way to guarantee that you won't face any problems with customs and documentation during your operation is partnering up with a company that provides you with an accurate and consistent customs consultancy and helps you define the best strategy for the clearance of your cargo.
At FOX Brasil, project logistics is our main expertise. Our specialists have years of experience in handling operations of Break Bulk, RoRo, over-dimensioned and sensitive cargoes. As part of our service, we will develop personalized, unabridged project cargo solutions, which include all the stages of the operation, from the design and planning all the way to execution and management of the project.
Regardless of the content, origin or destination of your cargo, we are ready to develop the ideal solution to handle it and make sure it is delivered with safety and agility. Click here for more information about our project logistics service or get an instant quote with FOX Brasil by clicking on the button below: