FOX Brasil: Complete Integrated Logistics Solutions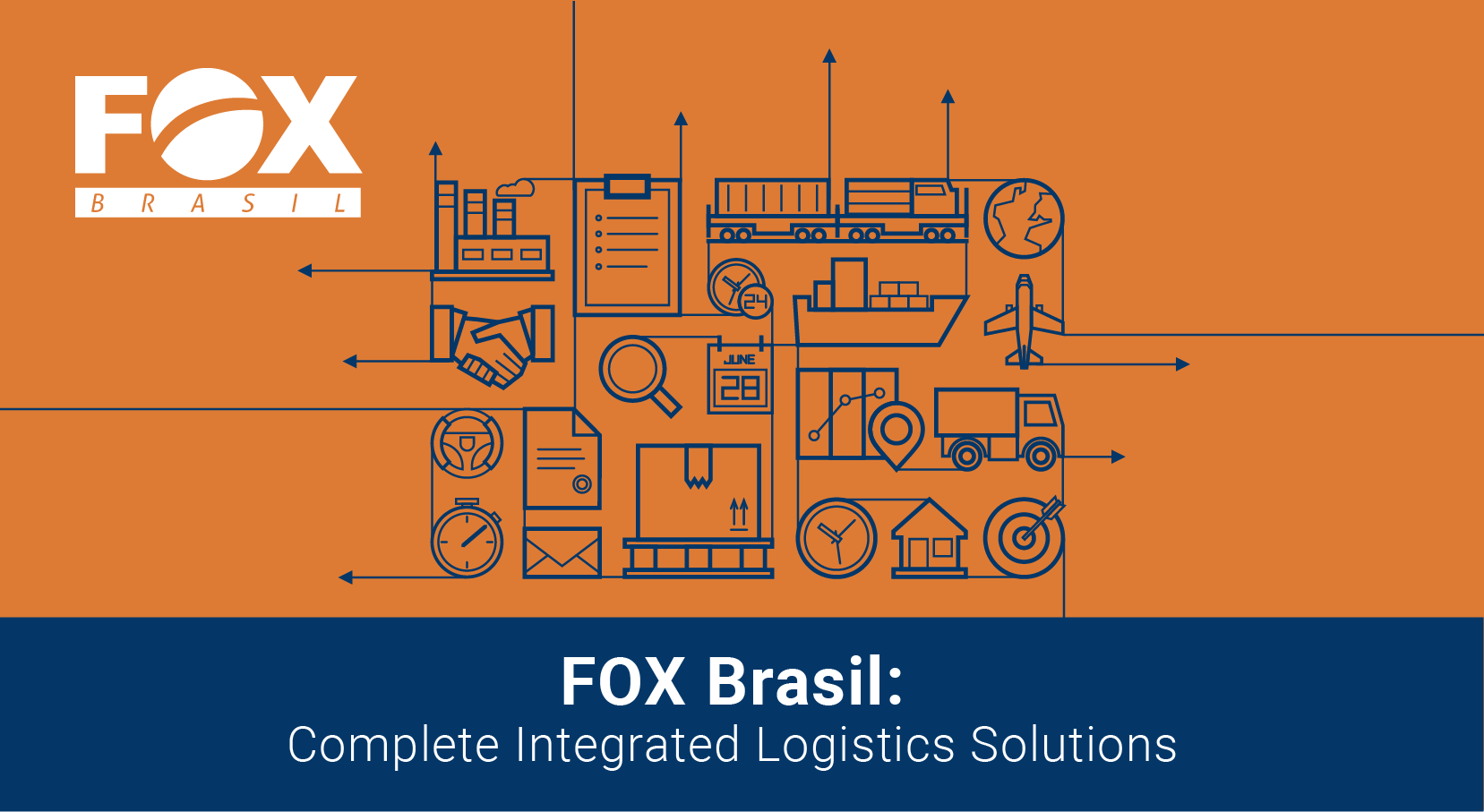 FOX Brasil Freight Forwarder
On a previous post, we have already talked about the concept of Integrated Logistics and the advantages of counting with a partner that offers it as part of their services. Click here to check it out! Now, it is time to learn about how FOX Brasil can assist you through our integrated logistics solutions.
If you are not familiarized with our company yet, allow us to introduce ourselves: we are a freight forwarder with over 15 years of experience operating in the international logistics scenario, giving a special focus to the Brazilian market.
FOX Brasil is listed amongst the best freight forwarders and project cargo specialists operating in Brazil. Established in São Paulo, the largest city of the Americas, and made up by a team of experienced logistics professionals, we have wide experience in logistics and global trade with a special focus on the Brazilian market, providing you with the most cost-effective services.
FOX Brasil Integrated Logistics Solutions
As part of our integrated logistics solutions, we will assist you in every stage of your logistics chain. Regardless of the origin or destination of your cargo, our professionals are ready to analyze your transportation demands and outline the ideal solution for it to have the best possible outcome! We are committed to ensuring everything happens smoothly and that you are updated at each stage of the process.
Our Integrated Logistics solutions include:
Customs proceedings;
Storage;
Container Stuffing;
Packaging;
International Insurance;
Fumigation;
Door to Door;
International Roadway.
On top of that, as our customer, you will have access to feasible and accurate offers, and the guarantee of a safe, reliable and agile service.
FOX Brasil: the ideal partner to take care of your logistics demands in Brazil!
FOX Brasil provides the perfect combination of local expertise and global reach. Operating in the Brazilian market for so long has given our professionals all the knowledge in the country's customs regulations and requirements, which makes us experts when it comes to representing your logistics demands in Brazil.
Do you want to learn more about our integrated logistics solutions and all the other services offered by us? Get in touch with our team or request a quote with us by clicking on the button below! It will be a pleasure to work with you.