FOX Brasil: Member of the most important Project Cargo Networks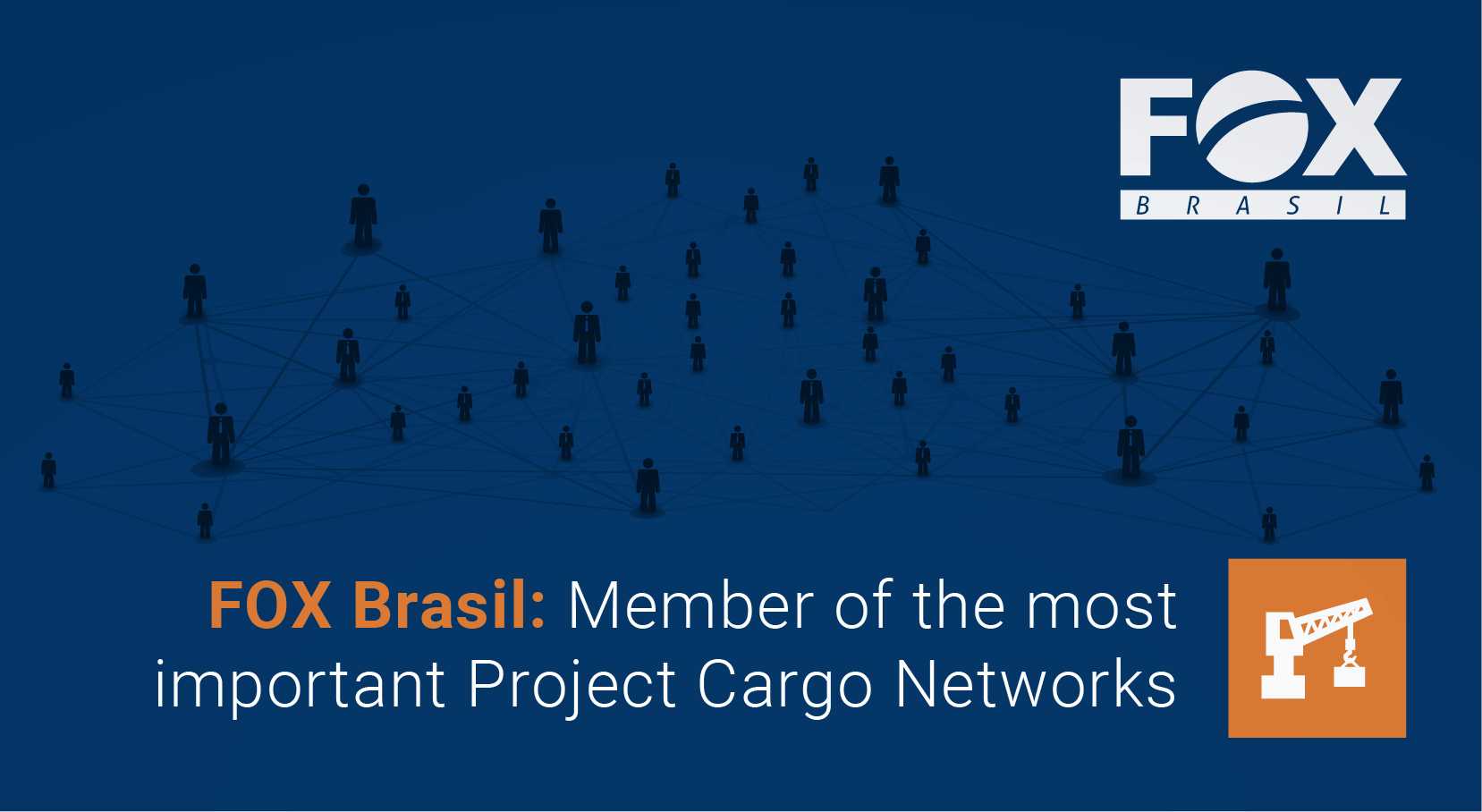 FOX Brasil Freight Forwarder
For being one of the most exceptional project cargo specialists in Brazil, FOX Brasil is constantly searching for ways to provide customers with competitive and integrated solutions for their project logistics demands. As part of this effort, we belong to the best and most selective project cargo networks in the world.
Being a member of these groups gives us access to a selected list of reliable global partners with a first-class portfolio of successful project cargo operations. And consequently, we are ready to plan and perform challenging project cargo procedures anywhere across the world. Click here to learn more about our Project Cargo service!
What project cargo networks are we part of?
The Heavy Lift Group
As a Heavy Lift specialist, FOX Brasil is a member of The Heavy Lift Group, the most well-known international group of specialized heavy transport companies, which combine their forces to offer the best expertise and service according to customer needs. The group was founded in 1987 by a number of West European heavy lift operators in anticipation of the single European market and has since then expanded into a worldwide group having members in North & South America, Asia, Middle East, Africa, CIS & Europe.
The Heavy Lift Group gathers several reliable specialists in this area, and by being part of it FOX Brasil is able to provide services like:
Large-scale industrial project forwarding
Crane operations
Machinery installation and rigging
Vessel Chartering
Port operations
Oversized road transport
Engineering
Aircraft charters
Barge operations
GPLN Network
The Global Project Logistics Network (GPLN) is the premier non-exclusive professional projects logistics network of independent companies specializing in international projects movements by air, sea, and land as well as specialized lifts and the special handling of oversized, out-of-gauge and heavy lift cargo.
Everyday GPLN members handle a vast range of industrial projects work, from infrastructure projects to major energy projects, to petroleum industry logistics. By being part of this project cargo networks, FOX Brasil has access to freight forwarders with great expertise in developing project cargo solutions in the most remote job site locations, in the major port and airport hubs of the world and very often under the most demanding circumstances.
CLC Projects
CLC Projects is a project cargo network of small and medium-sized project freight forwarders. The project cargo network was established in January 2012 and it is owned and operated by professionals with a background in liner shipping, project freight forwarding, cargo surveying, and airfreight.
By taking part in CLC projects, FOX Brasil is able to form a powerful, strong and global alliance of like-minded companies with deep experience in executing challenging project cargo operations.
FOX Brasil is listed amongst the best freight forwarders and project cargo specialists operating in Brazil. Established in São Paulo, the largest city of the Americas, and made up by a team of experienced logistics professionals, we have wide experience in logistics and global trade with a special focus on the Brazilian market, providing you with the most cost-effective services. Click on the button below to get a quote with us!