Stakeholder management for freight forwarders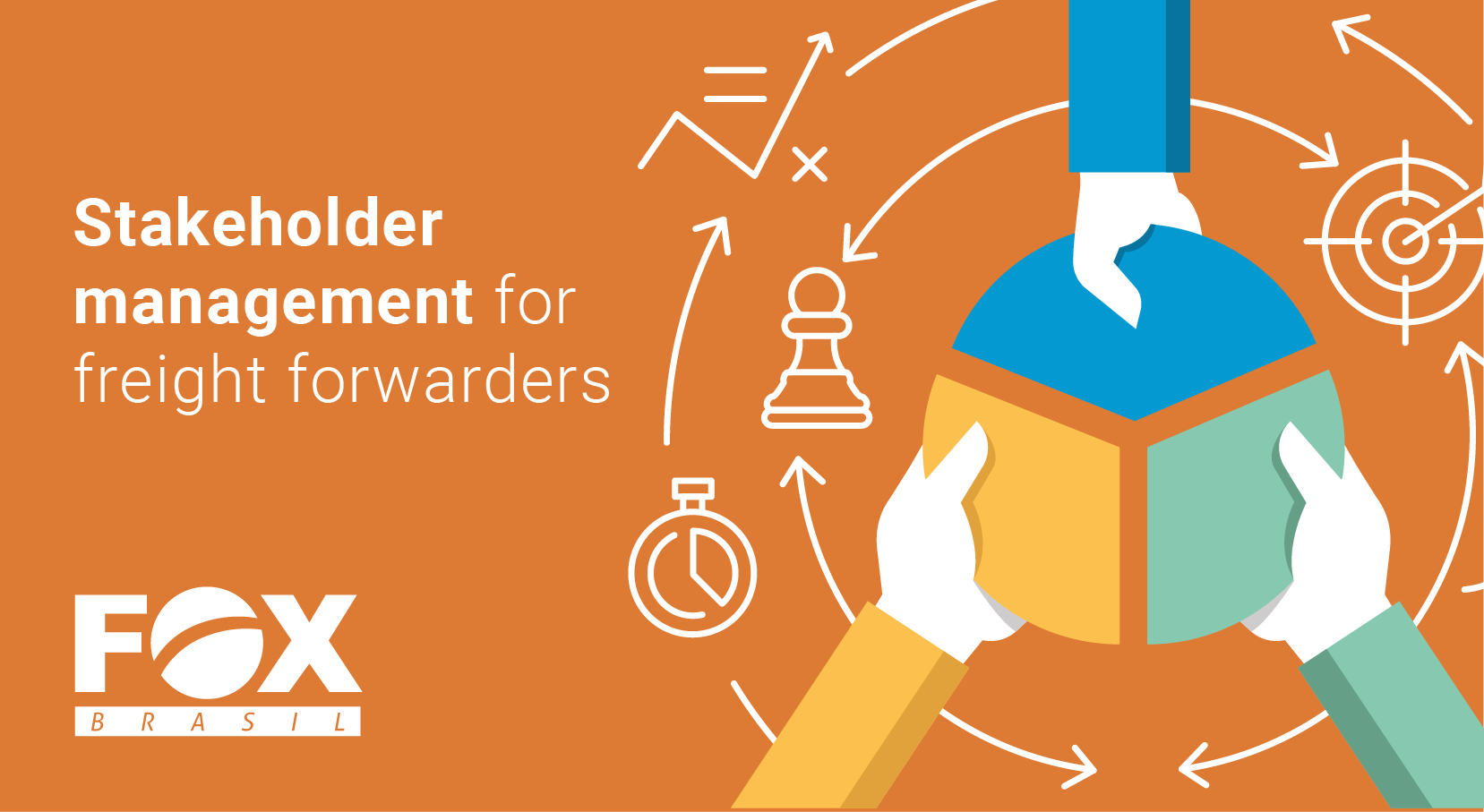 FOX Brasil Tips for Freight Forwarders
When it comes to handling integrated logistics demands, there can be several stakeholders involved in the same project. And in order for the operation to be successful, a forwarder must have stakeholder management skills and create a positive relationship with all the parties in charge of it. Do you know what stakeholder management consists of?
To start with, let's give a brief explanation about who the stakeholders are in logistics: forwarding partners, customs brokers, shipping companies, final customers and any other individual or group that may influence or be affected by the outcome of a specific logistics project.
Now, we can go to the concept of stakeholder management, which is a set of techniques that can maximize the positive results of an operation through the establishment of effective communication with all the parties responsible for its development. Said another way, managing stakeholders consists of taking all the appropriate actions to engage with them throughout each phase of the project.
Enough theory, let's go to the practical part of this process. Below, you can check some useful tips to help you develop worthwhile relationships with your collaborators. Check it out!
Stakeholder management strategies 
Outline your key stakeholders and their specific roles
The first thing to do when planning a logistics operation is filling out a worksheet with all the key stakeholders you will rely on for its development. Write down their names, what role they will have in the project and what you expect from each one.
This worksheet should be organized according to the level of influence of each collaborator in the task and from what stage you should start/end managing them.
Define the most suitable communication approach for each
Having this information outlined can help you define the most suitable communication approach for each stakeholder. For instance, when it comes to forwarding partners, the right approach should be "Monitor actions" from when they receive the cargo on, however, when dealing with the final customers the best communication strategy would probably be "Keep them informed and satisfied" throughout the entire operation.
Identify possible actions to accomplish this
Once you've defined your key stakeholders, their roles and what kind of communication approach you should establish with each one, it is time to think about strategies to accomplish this. At this stage, you should consider things like how often you need to contact each collaborator, what tools you will use to reach or monitor them, and how to make this process time-effective for both parties.
Bear in mind that the way you manage your stakeholders depends on various factors, such as the complexity of the project, the amount of assistance you need to complete it and the time you have available to communicate.
Put your plan into practice
After having followed all the steps above, the next one is to effectively implement your Stakeholder Management Plan. Try to see these efforts as an integral part of your work routine, rather than considering them a side task. As time goes by, you'll be able to understand if the communication with your stakeholders is running smoothly and identify any setbacks that may be compromising it. Remember to adjust your plan regularly to make it as assertive as you can.
After all, maintaining a positive relationship with your business' stakeholders is critical to achieving a successful performance in the international logistics market. Speaking of which, here is another content that can help you to improve your conduct as a logistician! 
Looking for a logistics partner in Brazil?
FOX Brasil is one of the leading freight forwarders operating in the Brazilian territory. Combining state-of-the-art infrastructure and professionals with extensive experience in the foreign trade market, we are the ideal partners to represent your cargo in Brazil!