How to handle project cargo: 3 excellent tips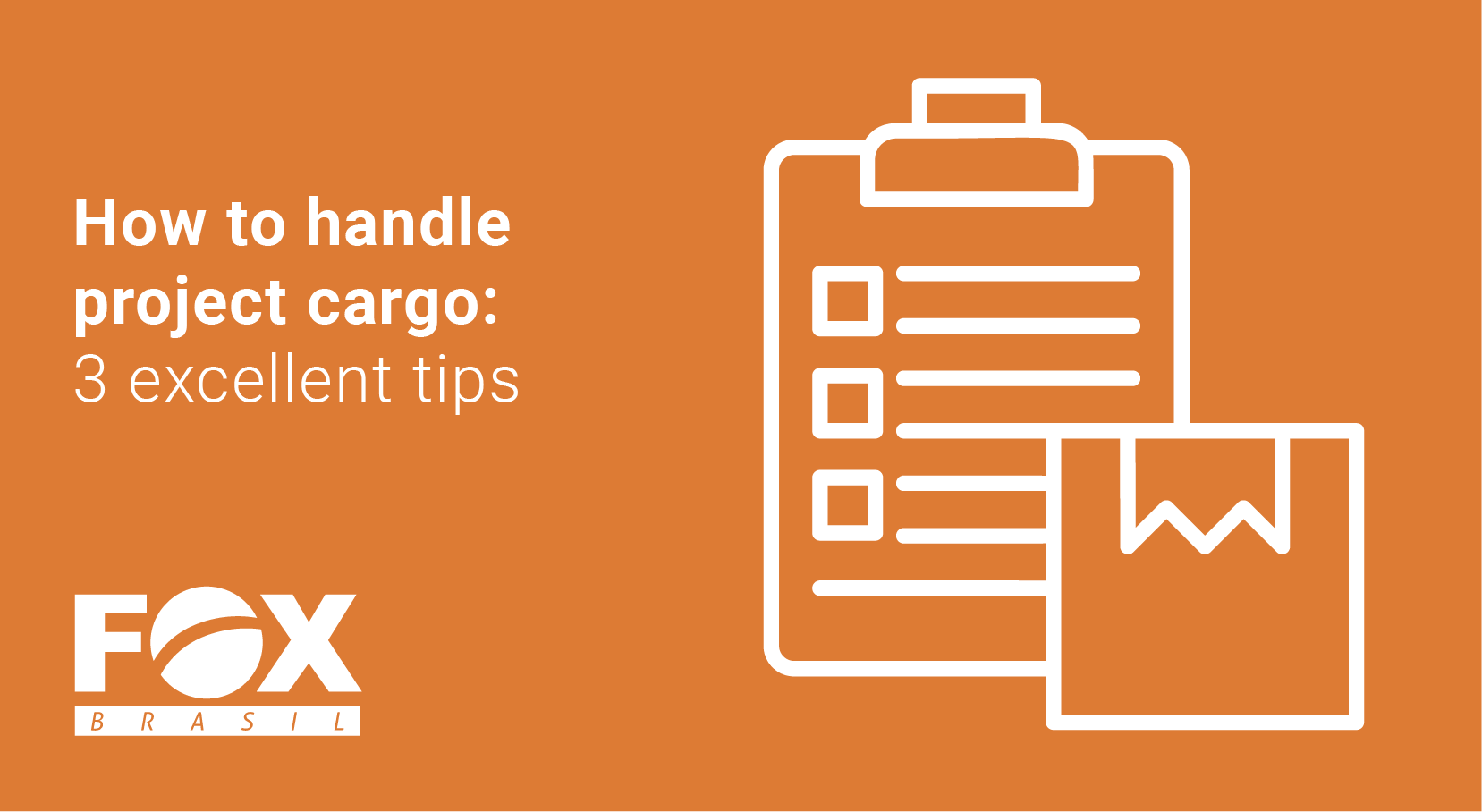 Project Logistics
Project cargo operations present various challenges to a freight forwarder. Although every shipment has its own particularities, when it comes to transporting heavy loads, extra caution is required. For this reason, the companies that handle project cargo operations as part of their services need to make sure they have all it takes to do so safely and efficiently.
Several factors influence the execution of a project cargo transport, such as the company' expertise to plan the most adequate route and logistics strategy for the shipment, as well the availability of all the necessary equipment to handle project cargo.
Whether you are a freight forwarder aiming to start offering this service or you're just wondering how to choose the ideal partner to handle project cargo demands, you've come to the right place. On this post, we will list 3 essential tips a forwarding company should follow to ensure successful project cargo operations.
How to handle project cargo operations efficiently?
1) Rely on a team of experts
Project cargo management requires extensive knowledge of the industry and the proper skills to overcome customer's expectations. Therefore, in order to offer this service, it's essential to build up a team with experience in handling each phase of a project cargo operation.
For the planning stage, you should count on professionals with engineering expertise and the ability to conduct all the surveys, validation tests, geometric inspections and simulations necessary to make the project viable. On the other hand, for the execution phase, you must be certain to have the right crew and manpower in charge of coordinating the operation itself.
2) Have the right equipment at your disposal
Associating experienced professionals and the right equipment is the perfect formula to ensure a successful project cargo operation.  There is no point in relying on a team of experts if the equipment they have to manage isn't good. The same way that having state-of-the-art equipment won't be of any use if your team can't manage it properly. One thing is simply connected to the other.
The equipment needed to handle project cargo can vary from operation to operation and depending on the shipment's route/particularities. For this reason, it is important to have reliable equipment suppliers at your disposal, ensuring they can provide you with anything you need at great speed.
3) Don't underestimate the power of networking
Networking and logistics have always been a good combination. When it comes to project cargo, this affirmation is even more powerful. Said another way, developing challenging operations can be much more effective when you have reliable project logistics partners.
For this reason, our last tip for you to provide successful project cargo operations is to invest some time and effort in networking. This can be done by attending project cargo events and fairs, as well as joining groups of freight forwarders specialized in providing this kind of service.
FOX Brasil – the most qualified project cargo partner in Brazil 
As stated on the last topic, counting on the right partners is one of the most effective ways of ensuring safe and effective project cargo operations. FOX is one of the leading project cargo specialists operating in Brazil. Combining innovation, specialized expertise in the Brazilian market & competitive rates, our services meet the highest standards of quality and are in perfect harmony with the current requirements of the segment.
Click here to learn more about our project cargo solutions!