Heavy lift cargo: Why you need an expert's help to ship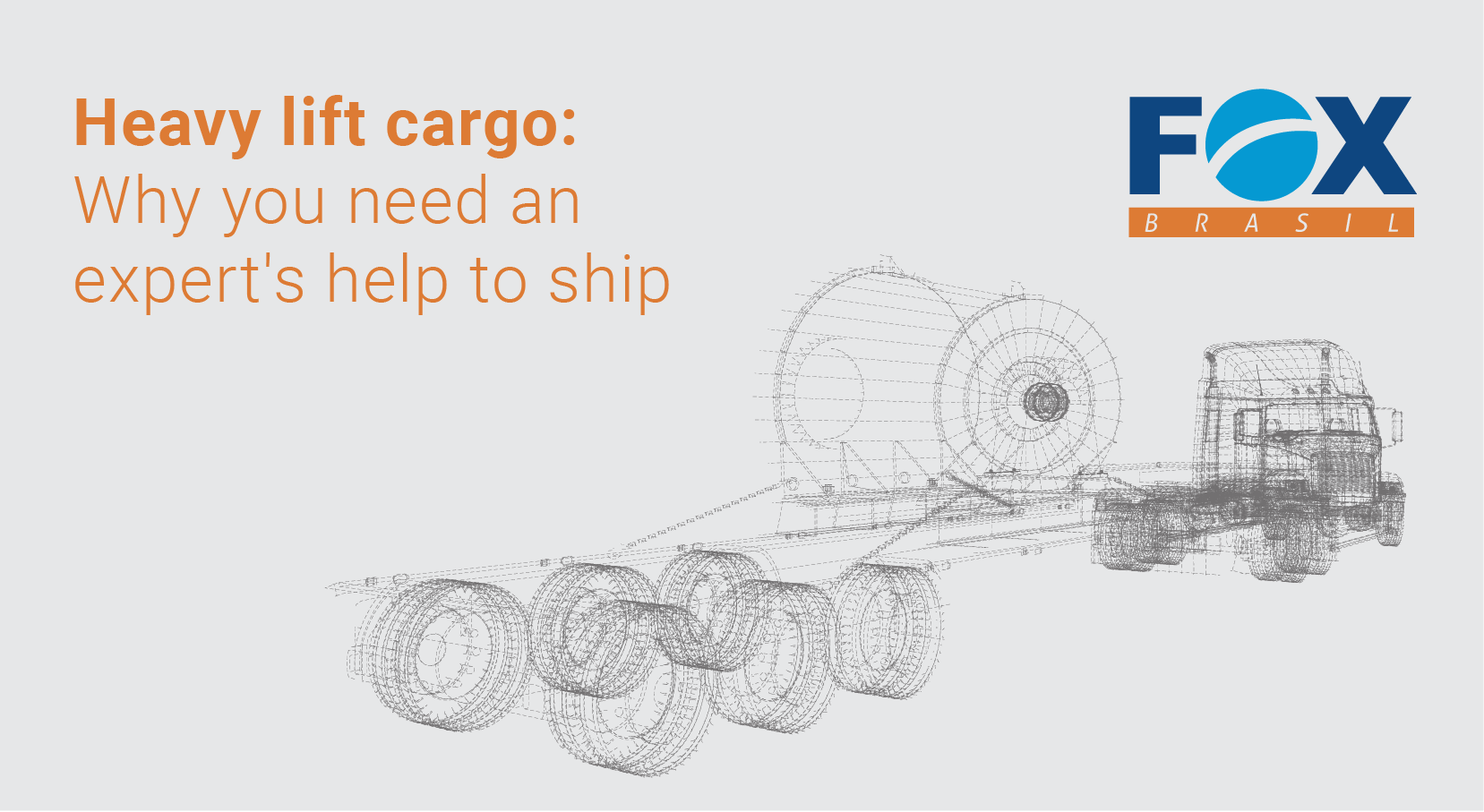 Understand Logistics & Freight
Transporting heavy lift cargo demands thorough logistics planning and executing. If one of your customers needs to import or export large machine parts, industrial equipment, or any other out of gauge loads (with dimensions exceeding those of the container), finding a partner with expertise in executing this kind of operations is a must.
Your freight forwarding company might have the infrastructure, equipment, and engineering know-how to plan a heavy lift cargo transportation on its own. However, when it comes to the practical part, the international partners you choose to ship or receive your loads on the other end are the ones who will define how successful the operation really is.
On this post, you'll see the main reasons why you should count on an expert's help to take care of your heavy lift shipments.
Why count on an expert's help to ship your h
eavy lift cargo?
Safety
When dealing with heavy lift cargo, safety should always come first. Even if you've done a proper engineer analysis and route surveys, the operation itself can still present several challenges. And that is fine when your team is nearby to fix any problems that may occur.
However, in case something happens on the other end of the operation you should know the situation will be handled safely and appropriately – causing no harms to the cargo.  And only by counting on the right logistics partner overseas will you have this certainty!
Local know-how
When working alongside an expert in the region where the heavy lift cargo will be shipped from or exported to, you will have access to tailor-made services. Each country presents its own logistics challenges, such as poor infrastructure, complex customs processes or lack of heavy lift cargo equipment.
If you hire a partner with experience in handling heavy lift operations in a certain area, they will know better than anyone how to customize the operation in order to overcome any obstacles. Moreover, they will provide you with a complete package of services, including storage, full customs documentation, and door to door delivery.
Global set-up
Any freight forwarder wishing to offer the movement of heavy lift cargo worldwide needs to count on a list of reliable and knowledgeable international partners. This way you can provide your customers with a global set-up of services, in which they will know you are able to ship their load safely to and from any location they need.
Possibility of attending all key industries
Oil, Gas, Petrochemical, Energy, Mining and all other the key industries rely on heavy lift operations to function properly. However, each industry's heavy lift cargo transportation requires a different equipment and know-how to run smoothly.
And if you wish to be able to serve all segments, you should build partnerships with forwarding agents that have experience in developing all kinds of heavy lift cargo operations.
FOX Brasil – the right choice to handle heavy lift cargo in Brazil
Leading the Brazilian logistics market, FOX Brasil provides a full range of Heavy Lift and Engineering Services. Count on our assistance for a safe and hassle-free shipment of your heavy lift cargo!