5 tips to help you reduce logistics costs while shipping overseas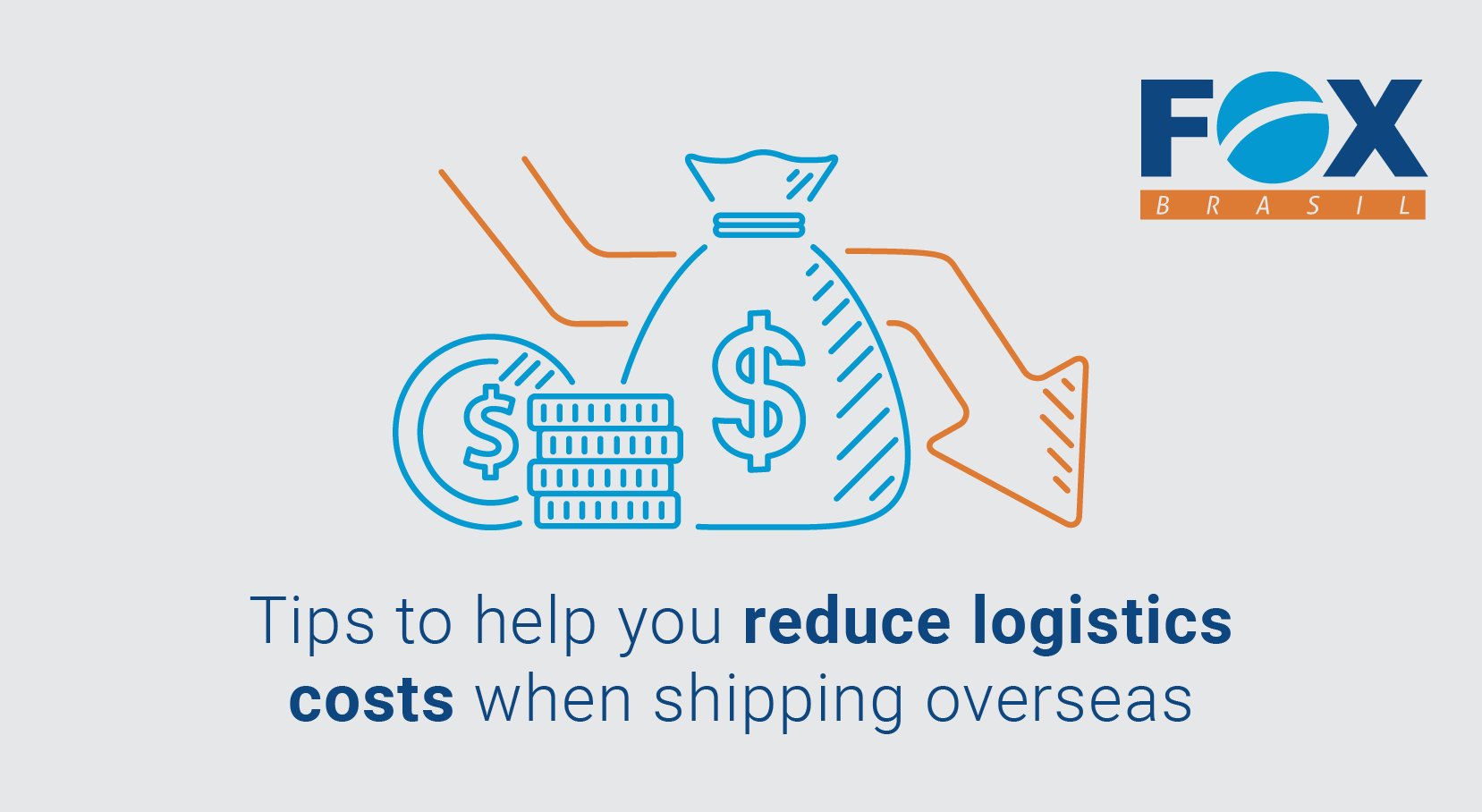 Understand Logistics & Freight
Shipping cargo overseas usually requires a large investment. In order to guarantee an efficient operation, the transport process must be well planned, executed and monitored – practices that imply some expenses that may worry those responsible for operational management. Fortunately, there are some ways a freight forwarder can reduce the logistics cost for its customers.
On this post, we have listed some simple strategies that can contribute to a more cost-effective logistics operation for both the customer and the freight forwarder in charge of the import/export. We hope these tips can be helpful to you!
How to reduce an operation's logistics cost?
1) Establish contracts with the right companies
One of the main reasons for your customer to hire a freight forwarder to intermediate their import/export operation is to save costs. This is possible due to two things: the forwarder's expertise in finding the most cost-effective way to ship a cargo overseas and their connections with the main shipping companies worldwide.
If you are a freight forwarder wishing to stay ahead of the competition and attract as many customers as you can, offering fair pricing is a must. And besides counting on the right professionals, another smart way to do so is to establish contracts with the most well-known airlines and shipping companies in the market. This will allow you to offer container spaces for better prices and at a great speed, which is perfect to attend more urgent shipments.
2) Invest in technology
The technology exists to make our daily life easier. In the corporate segment, this is no different, much less in the logistics industry. Investing in technology solutions can bring a number of benefits such as agility in deliveries, waste reduction, product improvements and, of course, reduced logistics cost.
There are a number of systems that can help improve logistics management and reduce costs. Take advantage of them!
3) Outsource when necessary
When it comes to managing international freight, you should always consider the possibility of outsourcing some parts of the operation. Currently, there is a wide variety of companies offering particular logistics services, such as customs clearance, warehousing, trucking and consulting.
It is important to choose the most appropriate ones according to your customers' needs and your company's internal capabilities. Outsourcing generates several positive consequences, such as simplification of processes, improvements in customer experience and especially reduction of logistics costs – since you can work with a smaller team and infrastructure and still offer complete solutions.
4) Keep up with the logistics KPIs
Key Performance Indicators (KPIs) are management tools that help identify the outcome of logistics processes/operations. They help reduce logistics cost by identifying failures and opportunities for improvement. Therefore, metrics such as freight cost, inventory cost, number of failures and losses should be followed.
5) Count on the right partners
Developing partnerships is key for a freight forwarder to reduce costs and offer competitive prices to all customers. By counting on the assistance of an agent with expertise in the area your customer needs to export to or import from, you'll be sure that the operation on that side will be handled the best possible way. Thus, you can avoid unnecessary expenses caused by operational mistakes and lack of knowledge.
FOX Brasil -The most reliable Brazilian freight forwarder
Established at the heart of São Paulo and operating since 2002, FOX Brasil offers the best solutions in logistics and international transport.
Contact our team for more information, we'll be pleased to present develop the most cost-effective solution for your international logistics demand!