How to avoid with demurrage charges in Brazil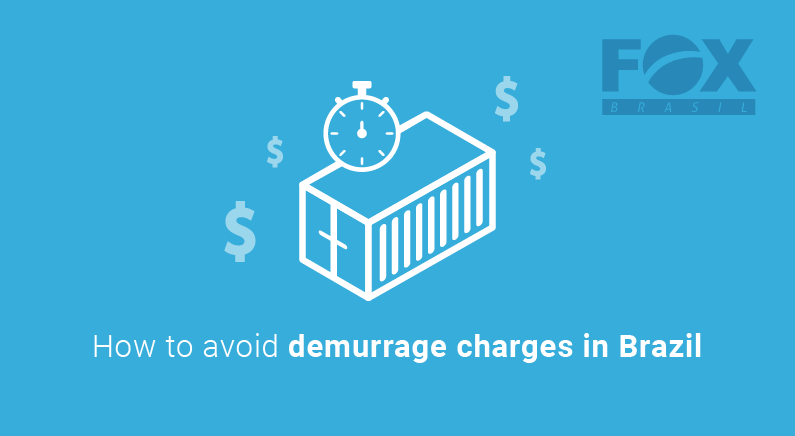 FOX Brasil Tips for Freight Forwarders
If you are a freight forwarder who often ships to Brazil, you should be familiar with the risks of having your customers' goods sent to the red channel. In case the cargo needs to go through inspection once it reaches a Brazilian port, you might have to keep the container for longer than the time previously agreed with the carrier – resulting in potential demurrage charges.
In order to help you make your logistics operations as cost effective as possible, on this post we have listed some practical strategies to avoid facing demurrage charges in Brazil. Check it out!
Strategies to avoid demurrage charges in Brazil 
Negotiate free time
When demurrage free periods are not part of the freight negotiation, the carrier usually applies their standard deadlines at the destination. In this scenario, the free time is usually about 7 to 10 days for dry cargo and 2 to 5 days for refrigerated cargo – these numbers can vary from season to season.
However, one of the most effective ways to avoid demurrage charges in Brazil is requesting the longest possible free time with the sea carrier in charge of transportation.
Therefore, when you are still negotiating the freight, don't forget to request for a deadline extension (longer than the standard one) to return the container. It is possible the shipowner could make some allowances in order not to lose the deal.
Monitor customs activities
Monitoring customs status around the time your goods are expected to arrive in Brazil is a must. Depending on the time of the year, there might be more inspection and delays in your cargo's clearance, and this could dictate how long you will need to return the container to the shipowner.
In addition to that, you should also monitor the vessel mooring dates and container return deadlines precisely. This will allow you to plan ahead and make sure that the container gets returned before the agreed deadline.
Cargo deunitization
Brazil Federal Revenue inspection is focused on the cargo rather than the container itself. Therefore, in case of delay in the release of your cargo by customs, you can request for the container to be disunited (emptied) and returned to the carrier before your merchandise is cleared – preventing yourself from paying demurrage charges. However, it might be necessary to seek judicial assistance to make such a request.
Now that you know some strategies to avoid demurrage charges in Brazil, make sure to check this article with other ways to reduce logistics costs while shipping overseas!
Get to know FOX Brasil
We are a Brazilian freight forwarder with extensive experience in handling import and export freight operations that link Brazil to the rest of the world. Talk to our team and get specialized logistics assistance!