Improve your risk management process during project cargo operations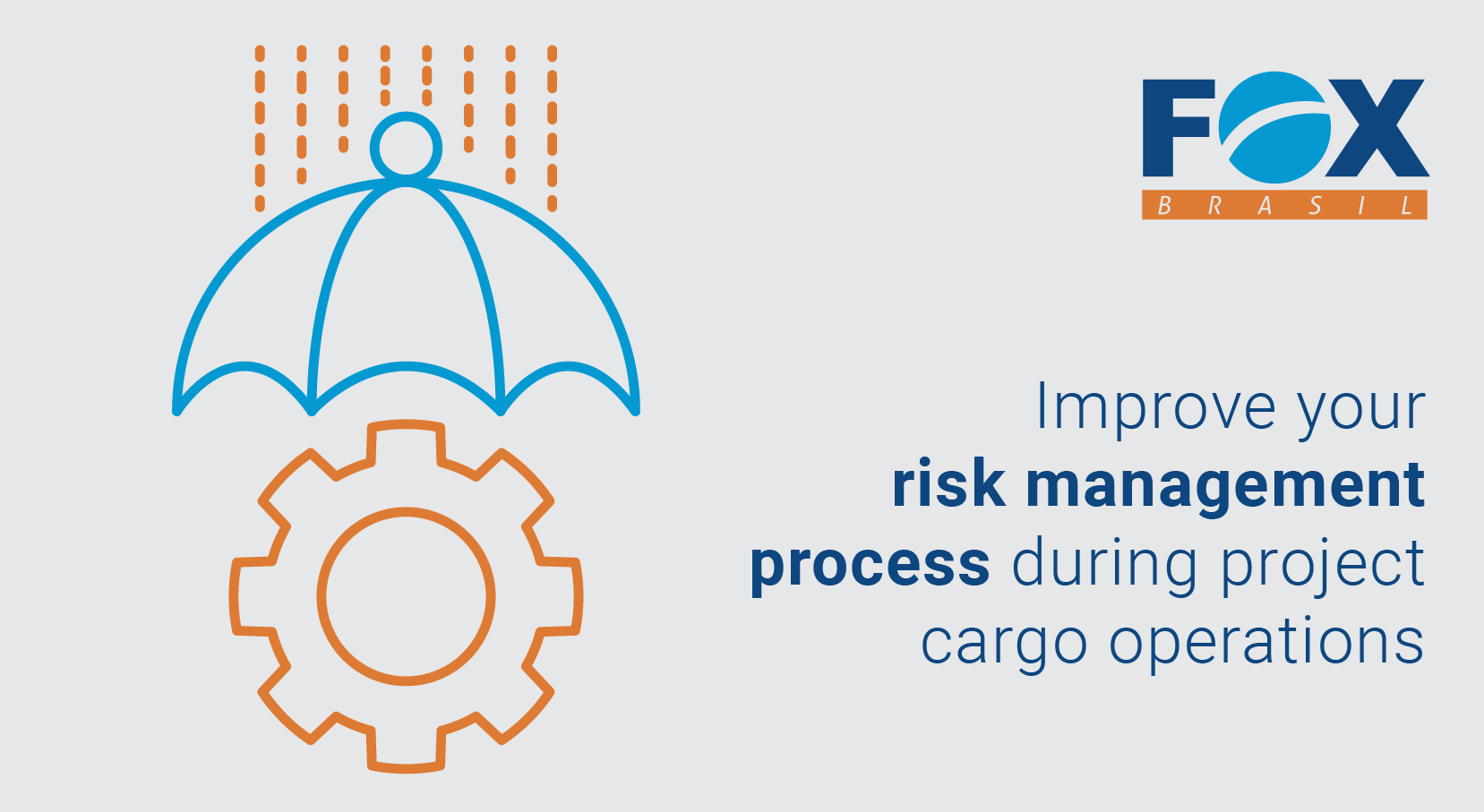 FOX Brasil Tips for Freight Forwarders
On a previous post, we have already talked about some general risk management strategies for freight forwarders, click here to check it out! However, when it comes to handling project cargo operations, extra caution is required. This is why, in this article, we will give you some tips to improve your risk management process specifically when shipping oversized, overweight and/or delicate cargoes.
Do you know all the risks to which your goods and staff will be exposed during a project cargo transportation? We can list the main ones for you: theft or damage to the cargo, delays or disruption of the supply chain, unexpected additional costs or even personal injuries to your staff when handling the equipment to load or unload the cargo.
All these risks could result in a huge financial loss or even judicial problems to your business. Therefore, it is extremely important to be aware of the strategies to avoid them. Below, you can check some of these strategies!
The best strategies to improve your risk management process 
Choose your forwarding partners and shipping carrier wisely
There is no such thing as handling an entire project cargo operation on your own. Dealing with the import or export of project cargoes involves teamwork, and even if you do the best job possible, the success of the operation still depends on other people's efforts.
Therefore, it is important to choose carefully who you'll want to share this responsibility with. Pick partners with know-how in project cargo to take care of the operation on the other end, and make sure to hire an experient carrier to be in charge of the shipping process.
Here are some ways to choose your collaborates: consider how long they've been in business, consult with other customers for their experiences working with them, check their infrastructure and make sure they have qualified personnel to take care of your demand.
Conduct engineering studies and surveys prior to the operation
Every project cargo operation should include a pre-shipping phase, in which transportation engineers and project logistics experts get together to study the most viable solution to move the load safely. This process could include steps like route, site and ports surveys; geometric inspections; transport drawings; lashing and rigging plans; dynamic geometric simulations; and transport equipment validation tests.
This might actually be the most important stage of the risk management process, considering it will help to shape the entire operation according to the particularities of the cargo and define the best way to transport it.
Train your staff to use all the equipment appropriately
Besides counting on the right equipment, the best way to avoid damage to your customer's cargo during loading and unloading processes is to train your staff to use it adequately. When dealing with project cargo demands, it is in your best interest to have professionals able to operate shipping container cranes, forklifts, and anything necessary to load/unload the goods.
Besides, it is important to train your team and instruct your partners about the specific requirements of each demand, e.g. if you're transporting hazardous material make sure everyone involved in the operation knows what proper actions should be taken in case there is an incident or even under which circumstances they should report unsafe freight conditions.
Implement and maintain security practices
Lastly, but just as important: establish security practices as part of every project cargo operation.  A big part of having a risk management process in place is knowing what could possibly go wrong in the operation and preventing yourself (and your staff) in every possible way.
And, of course, don't forget to hire the most appropriate international insurance for your customer's cargo. It's just one of these things you hope not to need it, but would be thankful as ever to have it if something did go wrong. Learn more about the importance of counting on partners that offer cargo insurance here!
We hope the content was useful to you! Keep posted to our blog for more interesting insights and tips for freight forwarders.