Import and Export: Tips to make your processes easier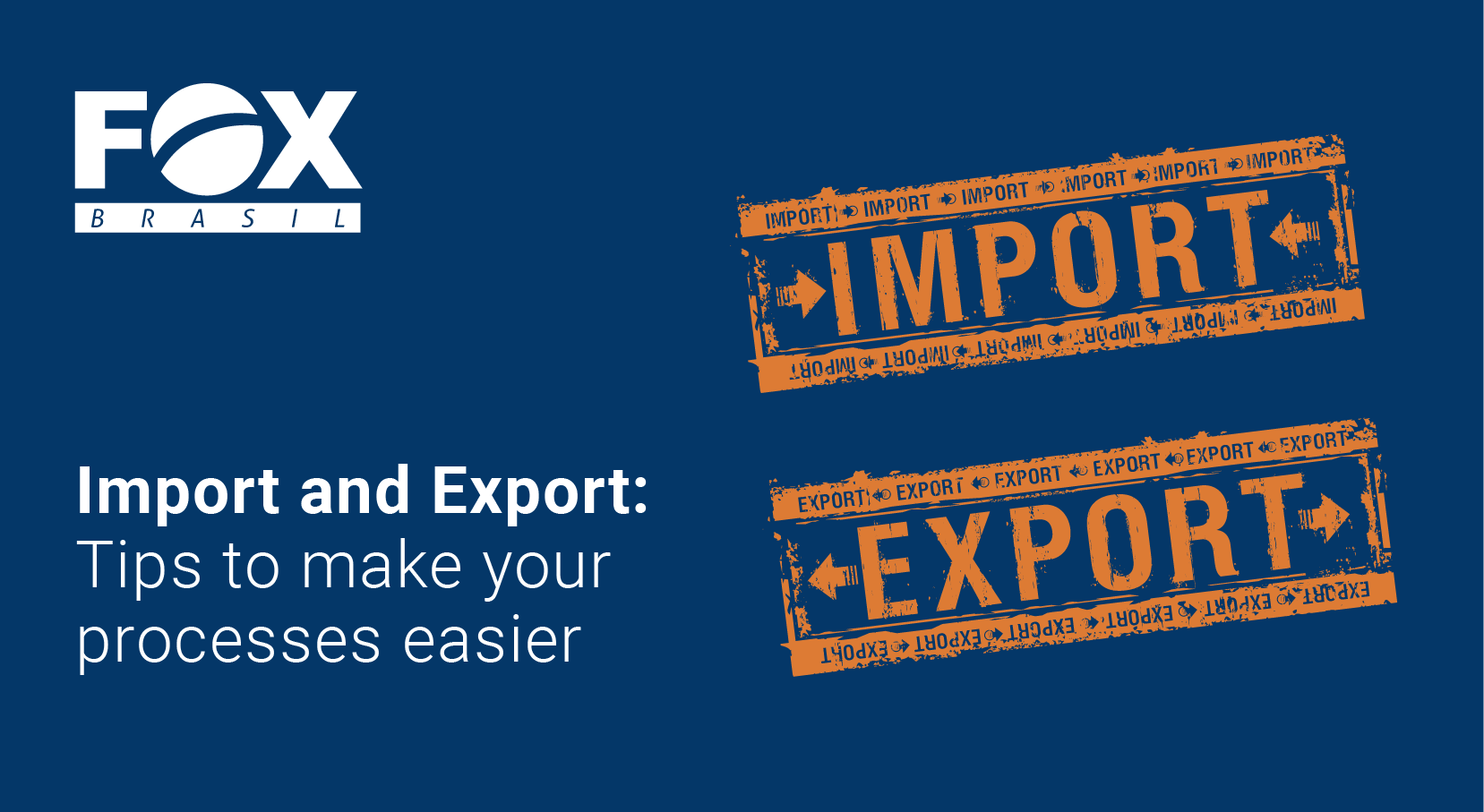 FOX Brasil Freight Forwarder
Foreign trade is one of the hottest industries in the current days. Countries are in constant need of running import and export operations to provide their population with all kinds of supplies and, at the same time, make some money by sending their main commodities abroad.
And as import and export operations become more and more important to the global development, freight forwarders also have the potential to assume a much-valued position, both in terms of profit and quantity of customers. However, accomplishing this requires dedication and wide knowledge to handle international logistics demands.
Fortunately, some tips can make a freight forwarder's life easier when it comes to successfully handling import and export operations. Check them out!
Tips to facilitate your import and export operations 
Train your team to communicate clearly with the customer
When planning an import or export operation, clear communication is everything.  If you are able to explain all the details of the operation to the customer beforehand, you will have fewer chances of facing issues throughout its course of development.
Therefore, make sure your staff is able to cover all the important aspects of your customers' demand in a way that is understandable to them. Align your customers' expectations with what you are promising to deliver, considering things like estimated delivery time, overall pricing and conditions of transport. Besides, it is also important to maintain an open channel of communication while the operation is being executed, so your customer is constantly aware of their cargo status and won't be dissatisfied due to lack of information.
Have a list of requirements ready for each different demand
Besides communication, another really important thing when it comes to the management of import and export demands is being agile. Usually, when a customer needs to quote the shipment of their merchandise they will send requests to a number of different forwarders.
Having a sample of pricing information and specific requirements for importing/exporting to each country will facilitate this process for you. With simple customization adjustments, you will already have everything prepared to send the quotation/requirements over to the customer. This will show your company is fast in everything they do and will likely be your ticket to be chosen over your competitors. And if this document is indeed complete, it will also make the negotiation process much simpler – consider the customer will gain access to all the details concerning their operation since the first contact with you.
Choose your logistics suppliers well
If you want your customers to keep importing or exporting with you in the long run, it is essential that you find good suppliers to help to execute their logistics operation. Providing high-quality and complete solutions will improve your image as a freight forwarder and lead your customers to build more trust in your company.
To find the best suppliers, make sure to join international logistics groups and take part in as many events in this field as you can. You can also ask your current partners for references in the countries you need and evaluate the quality of their work by analyzing their previous operations.
Do you want more tips to improve your freight forwarding performance? Keep posted to our blog, we are constantly posting interesting content, insights, and tips for companies operating in the international logistics segment.
About FOX Brasil 
Established at the heart of São Paulo and operating since 2002, FOX Brasil offers the best solutions in logistics and international transport.
Contact our team for more information, we'll be pleased to present develop the most cost-effective solution for your international logistics demand!