5 tips to increase your freight forwarding sales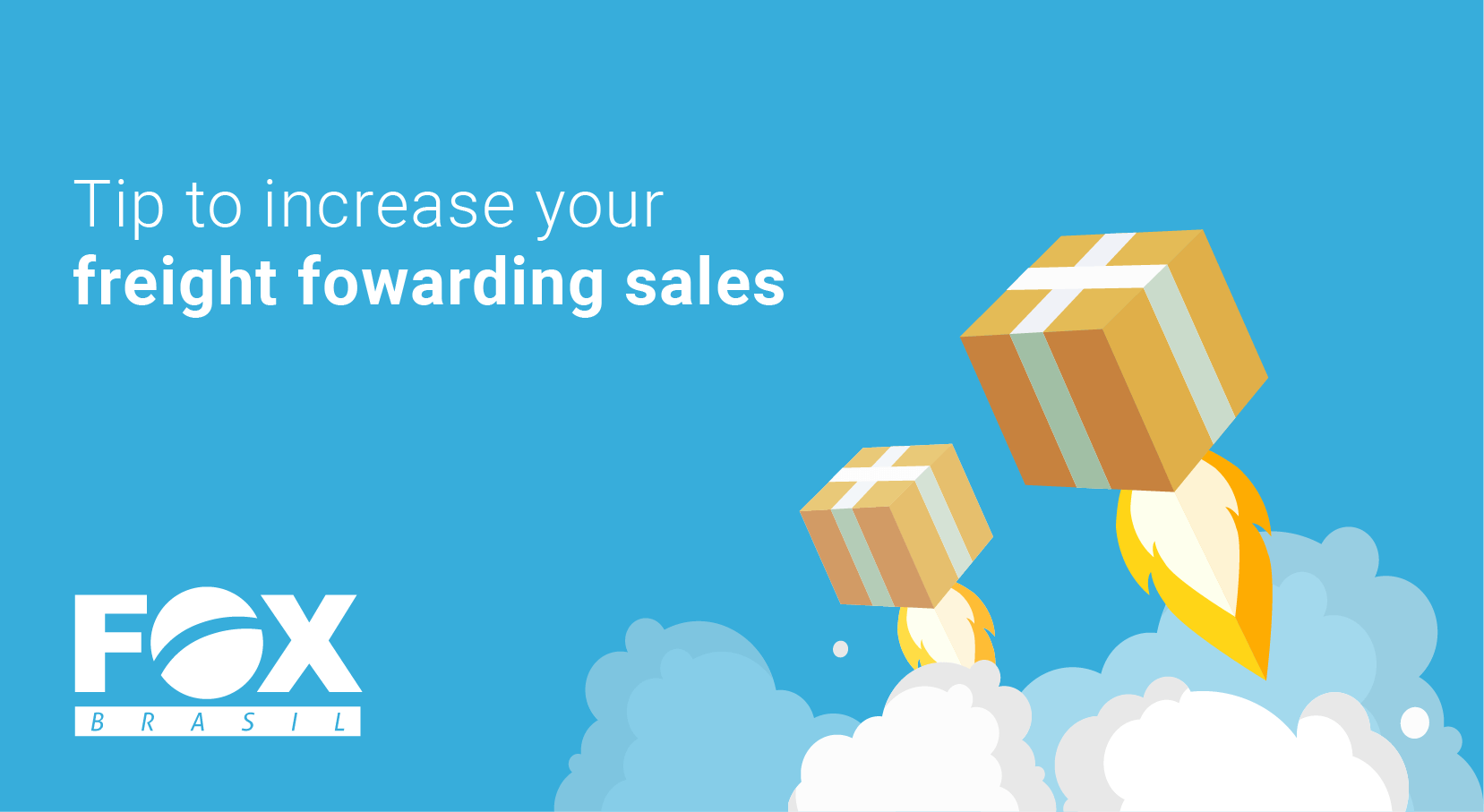 FOX Brasil Tips for Freight Forwarders
Succeeding as a forwarder involves being able to understand your international prospects' mindset and provide them with exactly what they're looking for when in need of a partner abroad. Considering that the import and export culture may vary a lot from country to country, the first thing you should make sure in order to increase your freight forwarding sales is counting on qualified and experient salespeople.
Read on to find out what else you could be doing to increase your freight forwarding sales and have an outstanding performance in the logistics market!
How to increase your freight forwarding sales?
1- Adjust to the market needs
Your freight forwarding sales performance can be highly influenced by the market. For this reason, it is important to be updated about all the logistics market current necessities and trends, so you can constantly adjust your services to these circumstances and make your company more competitive.
Some ways to do this are: analyzing other freight forwarders in your area and thinking about ways to become more competitive than them, trying to work on your business' weaknesses and attending as many logistics events as you can – they are a great way to get your name out there and see what's new.
2- Keep your sales team motivated
Selling is a challenging task, especially for b2b businesses. In fact, many logistics deals are only closed after your salespeople participated in several meetings and had to talk with many different people. This only shows that increasing your freight forwarding sales requires talent, but also perseverance.
Sometimes the process can be long and overwhelming, but in order to be successful, it is important to keep your team motivated throughout all the stages. Some strategies to accomplish this are setting long-term goals to encourage your salespeople not to give up and offering a great rewarding program.
3- Network with who really matters
Selling more also relates directly to your networking capabilities. If you are still not part of a logistics network, this is something you should highly consider. Although it requires making an investment, being a member of one of these groups is one of the most effective ways to seek new markets and make partnerships that can increase your sales generation.
In order to choose which network to join, consider things like their global coverage, current members' feedback and which tools and benefits the group offers to improve your company's international sales performance. And once you're in, don't forget to be an active member, attending the annual meetings and making the most of all the tools the group provides you with.
4- Align your sales efforts with a marketing strategy
Yes, building a good sales department is a must to increase your freight forwarding sales. But with a little help from marketing, these efforts will reach even higher grounds. Therefore, we also recommend you to count on a marketing agency that can build a strategy to help your business to expand its visibility and attract more prospects.
There are several ways to do so, such as doing paid advertising, investing in SEO (Search Engine Optimization) techniques or even by simply getting your company's corporate materials, such as brochure and presentation, on point. A good marketing strategy will give your team the support they need to close sales faster and even more effectively.
5- Build long-term relationships with your customers
You might think selling more is about expanding your range of customers. However, a big part of your new business opportunities could actually come from your current clients. So, it's important not to settle once you've already converted a lead into a customer.
Put your efforts into building a solid, long-term relationship with them. Let them know you are always there in case they need additional assistance, and they will keep counting on you. If you're lucky, you might even get them to recommend your company to more people.
We hope these tips were useful to you. And if you want to read more useful tips, check out this content with 5 mistakes to avoid as a freight forwarder!
We are FOX Brasil – The most reliable Brazilian freight forwarder & logistics solutions provider.