Freight Forwarders: What makes them different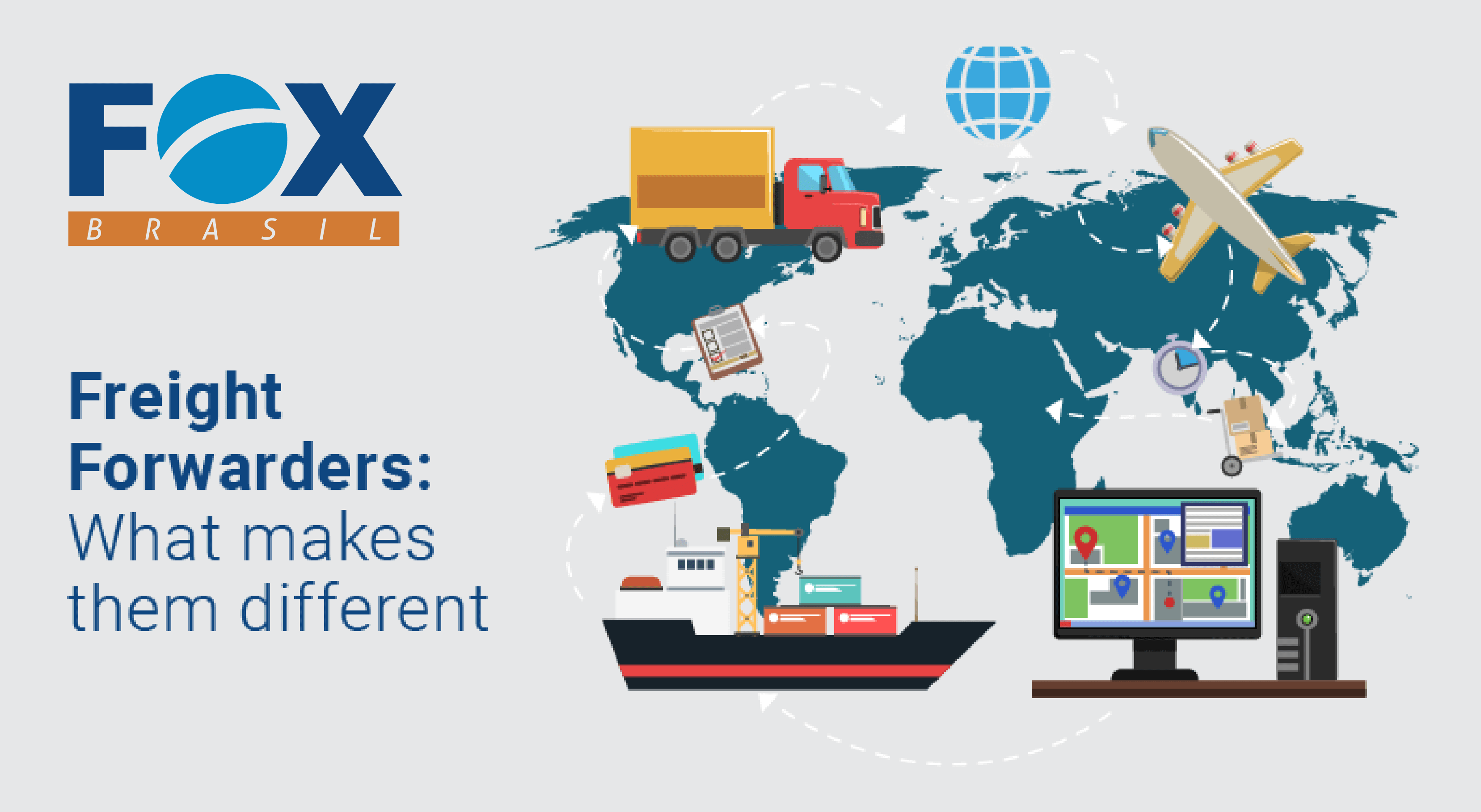 FOX Brasil Tips for Freight Forwarders
Importing or exporting cargo efficiently requires knowledge and experience in a number of different areas. Although it is possible to negotiate an operation directly with a carrier, international freight forwarders have the knowledge to make this process much simpler, safer and cheaper for your company.
Today, we will explain in further details why international freight forwarders are so necessary to fulfill your logistics demands. After finishing to read this post, you'll see how those who count on the assistance of one already have a competitive advantage over competitors.
International freight forwarders' main differentials
Streamlined experience
One of the biggest differentials a freight forwarder has to offer is the integrated logistics service. A foreign trade operation usually requires going through many different phases:
The planning stage, where the modal of transportation and route should be defined according to things like the content of the cargo and the timeframe for delivery;
The quoting stage, where a carrier should be selected according to your budget;
The customs clearance process, where all the documents to clear the cargo for import or export need to be taken care of;
The execution stage, which comprises all cargo's movement between one end to the other;
The follow-up stage, where the integrity of the cargo is checked once it arrives at its final destination.
Those who choose to do their imports or exports without the assistance of a freight forwarder need to take care of all these steps separately, whereas those who hire a forwarder will have a streamlined experience. From planning to follow-up, everything will be handled by specialists that know exactly how to make the operation flow effectively.
Cost-effectiveness
Freight forwarders have contracts with the main airlines, shipping lines and road carriers in the market, which can make your operation much more cost-effective. When you, as a small or medium entrepreneur, try to negotiate one single shipment directly with the carrier, chances are they won't offer you any incredible deals for your demand. Financially speaking, it's just not that interesting for them.
A freight forwarder, on the other hand, is likely to have a solid base of customers and hire that same carrier to conduct all their shipments on a frequent basis. This means the carrier will be interested to provide the freight forwarder with better deals, so they keep choosing to transport their customers' cargo with them. Therefore, having a forwarder intermediate your freight negotiation can make it much cheaper.
Versatility
Many foreign trade demands require the use of more than one transportation modal. These are what we call intermodal operations. In these cases, you have two options: either hire each provider separately or concentrate the entire operation in one provider.
International freight forwarders can take responsibility for all the freight modalities involved in your operation, managing the progress of each one and ensuring they are connected in the best possible way. Moreover, if a problem such a delay arises, they will have the know-how to adjust the rest of the operation in order not to compromise its performance.
International knowledge and presence
Another differential offered by international freight forwarders is their specialized knowledge of customs processes as well as import and export cultures in each area. When it comes to foreign trade, the laws can vary a lot from one country to the other. The forwarder can help you to plan your operation effectively according to your cargo's origin and destination.
Besides, they are likely to have reliable partners around the world, so they can provide you with assistance and high-quality infrastructure wherever you need – regardless of having an office there or not.
As you can see, international freight forwarders contribute in several ways for your logistics operation to have a successful outcome. But how to choose the ideal one? Check out our article with 6 tips to help you find the right freight forwarder!