NOR Containers- Is this the answer to the equipment shortage problem?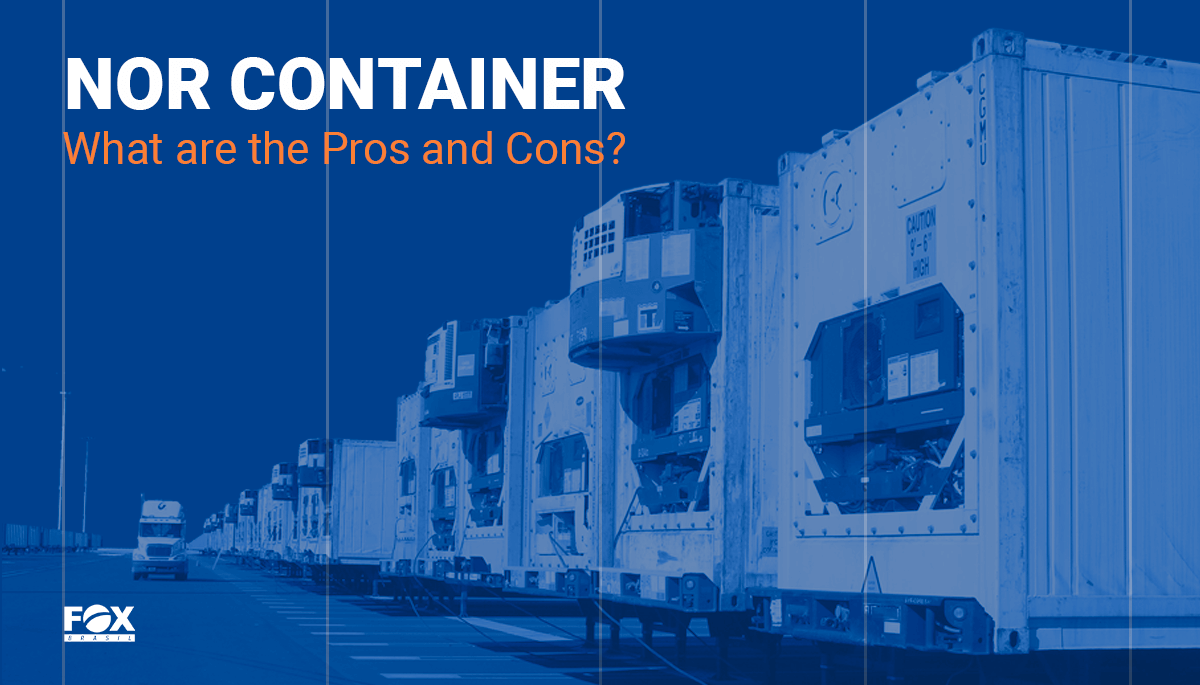 Coronavirus
In exportation and importation, we frequently deal with temperature-sensitive cargo, and one of the tools we have to safely move them are the Reefers, containers used to transport goods that need temperature control.
But does it serve other purposes? The answer is yes, when we turn off the refrigeration system of a reefer container, it becomes what we call a NOR (Non-operating reefer), and that way the equipment can be used just like a regular container for a significantly lower price, only with a few limitations that we need to take into consideration.
The limitations
NOR Containers have an insulated structure to prevent external air from coming in, and this structure occupies a percentage of its internal space, making a 40' NOR have less room for cargo storage than a conventional 40' HC, so we need to be very careful with the space needed to load our cargo.
Also, the inside of the container must be preserved since it will be used as a Reefer again eventually, so we can't store all kinds of cargo in it: Hazardous materials, rubble, chemicals in general and heavy equipment are strictly forbidden to guarantee the integrity of the container.
Usually, the preferred products are glass, clothes, shoes, and other dry materials that have no smell and will not leak or damage the container in any way. As much as these products are good to go, we just have to make sure that the packages are not wet or stuffed because, since the NOR is insulated, the boxes can condense and end up damaging the them.
The advantages
Brazil is an avid participant in the exportation of refrigerated goods, especially meat and fruits, with Asia as the main destination. That said, the demand for Reefers to export these goods is incredibly higher than the demand to import.
To balance it out, the use of NOR containers to import cargo is a very effective way to reduce costs. The price of the freight for these containers can get from 30% up to 50% cheaper than the cost of conventional ones, depending on the time of the year.
That happens because it's very easy to find NOR containers in Asia, and it's on their best interest that Brazil always has Reefers available to make sure we're able to keep exporting food their way. After all, why send the containers back empty when we can optimize our resources and use them to move general dry cargo?
Is it worth it?
Cargo type limitations aside, the use of NOR containers is a huge advantage for international transport as a whole, and not only for importers and exporters, especially if we are moving cargo from Asia to Brazil. The costs are reduced, the availability of the equipment is incredibly favorable, and it helps keep the exportations of refrigerated goods active, so it's a win-win for everyone involved.