Types of cargo ships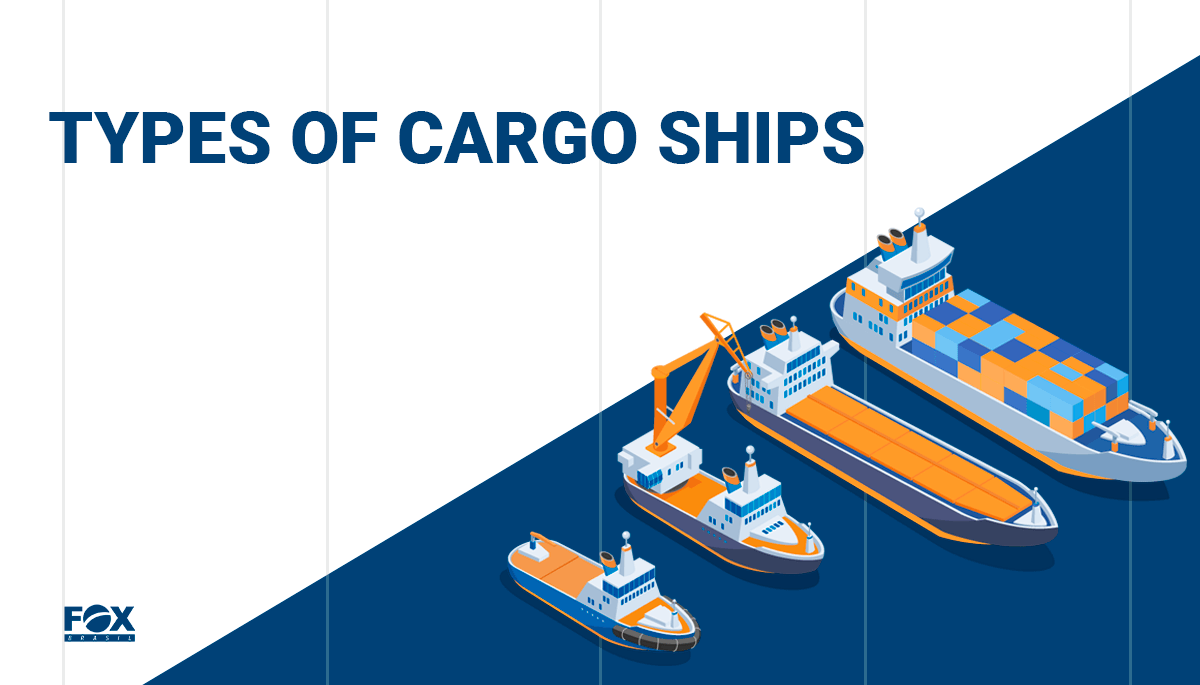 FOX Brasil Freight Forwarder
We call cargo the products that are to be loaded into a carrier and sent to another place. These products have all shapes and sizes, and to properly transport them we need different kinds of vehicles that are designed to support their specific needs.
Just like trucks, ships offer a wide variety of models that were created to properly support all kinds of cargo in order to get them delivered in the safest and most practical way possible. Let's take a look at some of the main types of vessels and what they are used for.
General Cargo Ships or Multi-Purpose Vessels
These ships are able to carry a variety of commodities: Steel, wood, construction materials, and even bulk cargo, as long as it isn't anything too specific that may require special handling or storage, these cargo ships can attend to their needs.
Container Ships
Made specifically to transport cargo in standard containers, these ships are responsible for over half of the international trade's ocean traffic, being the most commonly used type of vessel since containers can be moved from the ships directly into trucks or trains, which simplifies transportation in general.
Bulk Carriers
They are ideal for the transport of bulk cargo such as cement, grains and minerals, whether they're packaged or not. Some bulk carriers have reinforced floors to be able to support the weight of the materials, as well as their own loading and unloading equipment.
Oil Tankers
Equipped with special tanks to the transport of oil, these ships also have extra structural resistance to make the transportation of oil as safe as possible, since leaks of these materials can be extremely harmful for the environment as well as cause immense financial losses. Ships like these are able to move up to two million barrels of oil at a time.
There are also more sophisticated models of tankers made to move liquid gas, known as LNG, for liquid natural gas, and LGP, for liquid petroleum gas.
Ro-Ro Ships
Ro-Ro is short for "Roll-On, Roll Off" which is a reference how the loading and unloading of the cargo works in these ships. They are equipped with ramps and their structure is designed specifically to transport vehicles in a way that doesn't cause damage to neither the vessel nor the freight. Trucks, for example, can be transported fully loaded inside these ships and continue their routes when they arrive to the destination country, making Ro-Ro ships a huge asset to intermodal freight transport.
Semi-Submersible Ships
These ships are capable of submerging until their main deck is underwater, and with that they use the ocean's support to stay afloat and stable while transporting exceptionally heavy and big cargo among the movement of waves.
It doesn't matter the type of ship you need for your cargo, FOX Brasil is here to turn this path much easier. If you're looking for the best partner to move your cargo, please send an email to contact@foxbrasil.com so our team may assist you.