Ocean Freight: Fox Brasil offers innovative and precise operations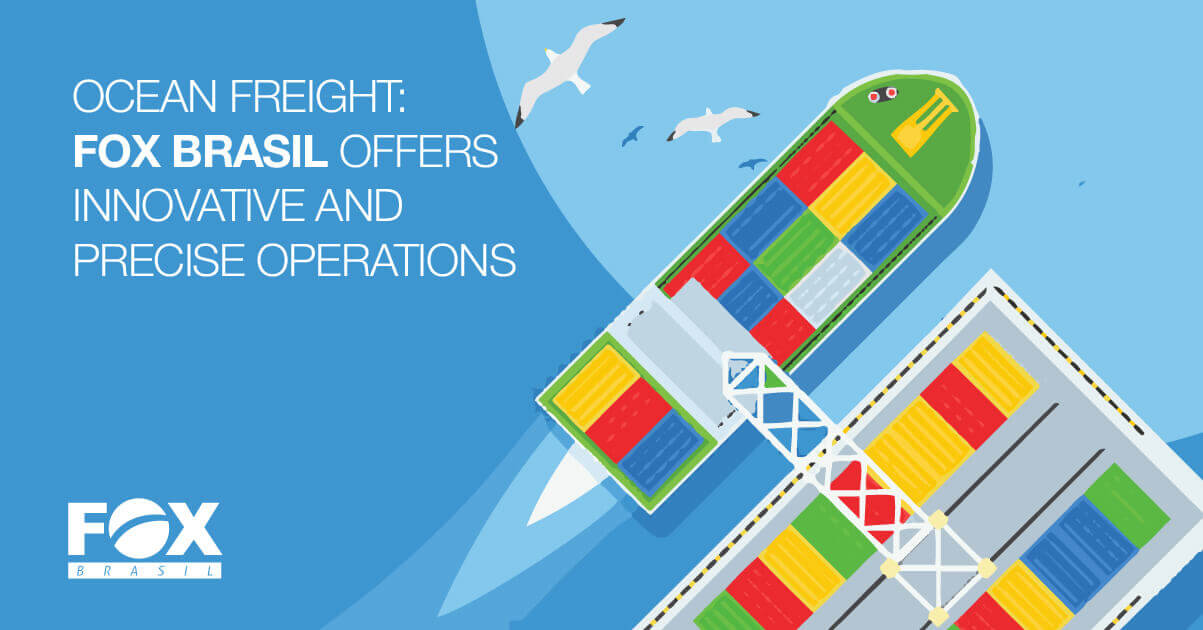 FOX Brasil Freight Forwarder
Being independent freight forwarders, we know how important it is for companies in this segment to find reliable international partners to take care of their cargo's shipping overseas. For this reason, as part of FOX Brasil's areas of expertise, we offer complete and unabridged ocean freight solutions to any forwarder looking to import or export goods to Brazil through this modal.
Our biggest commitment is to offer flexible and reliable ocean freight services, adapting them to fully attend your demands. In other words, FOX Brasil aims to be your end to end logistics partner, providing all the infrastructure and expertise to develop the most suitable maritime solution to transport your cargo, ensuring it is delivered safely and on time.
For that, we hold strategic partnerships with the main carriers and shipping lines, which enables us to offer the most competitive fares for this modal. Therefore, as our customer, you will have access to fair and accurate offers in all of the services listed below.
Our Ocean Freight Services
FCL
LCL
Cargo Project
Coastal Trade/Shipping
Fairs and Exhibitions
Liquid Cargo – Isotank and Flextank
Refrigerated Cargo
Triangular Operations
Your best option in Brazil
At FOX Brasil, we know there are several options for freight forwarders available in the market. However, if you wish to work with a reliable partner, it is important to choose carefully.
Over the years, FOX Brasil has built an extensive portfolio of successful operations developed by sea, air, and land. Our long experience, combined with innovation, specialized know-how in the Brazilian market and competitive rates makes us the ideal partner to move your goods.
We provide services with the highest standards of quality and in perfect harmony with the current requirements of the segment. Besides, our company was ranked among the top three cargo agents in Latin America by WCA, the largest logistics network in the world. Moreover, being part of this group gives us the chance to not only have a strong presence in Brazil but to also be able to represented in over 50 countries across the globe, serving from small and medium companies to large multinationals and guaranteeing total satisfaction of all our customers.
Do you wish to learn more?
Click here to get in touch with our team! We are always available to hear your demands and develop the ideal and most cost-effective ocean freight solution for your inquiry.