What is big data and why should you care?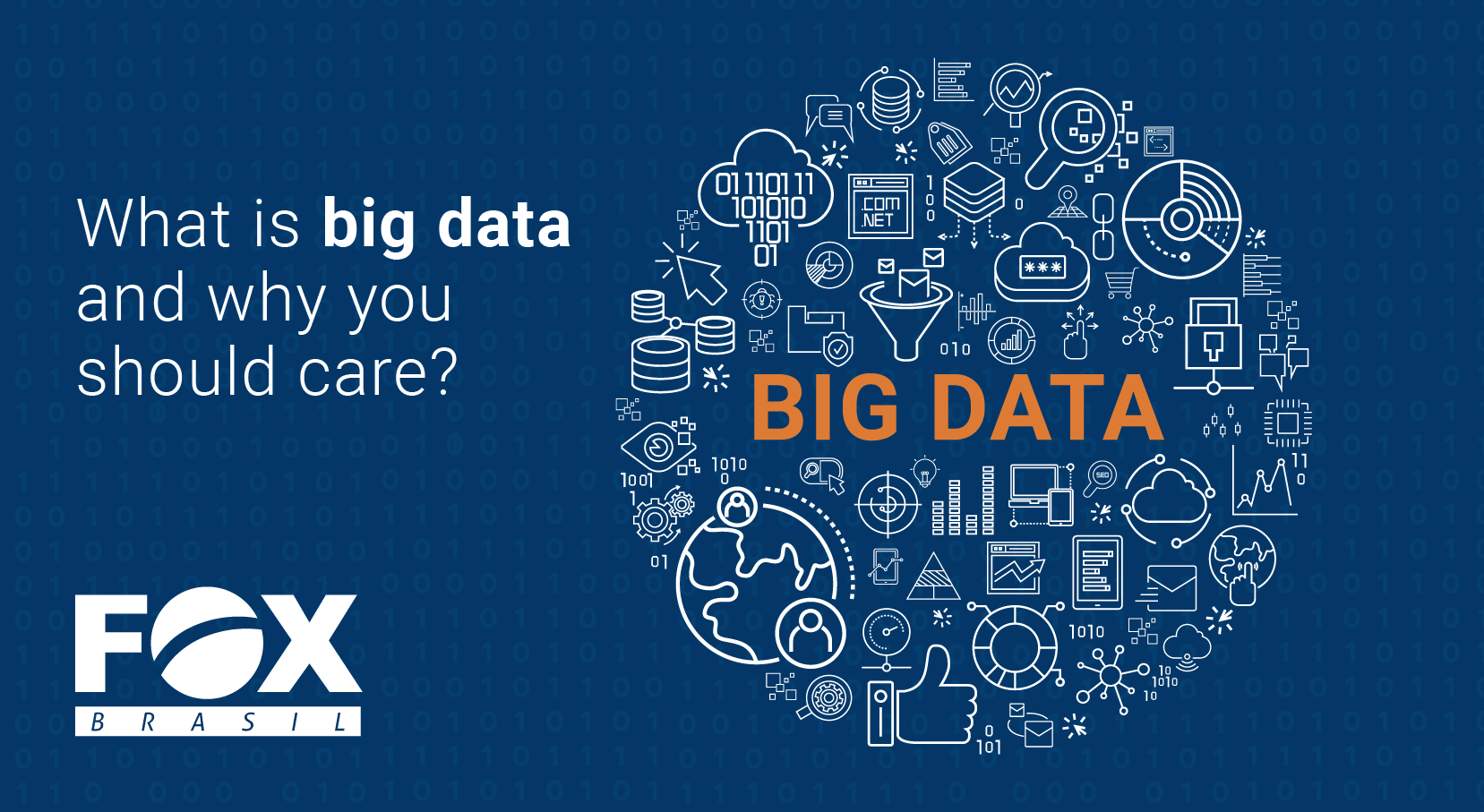 Understand Logistics & Freight
Big Data has never been so used as it is in the current days. This term refers to collecting and processing all the database related to a company's activities and operations. Generally, this is done through specialized software, which is able to store and interpret a huge amount of information simultaneously.
By structuring and analyzing the database obtained, a Big Data software will provide information that can help to manage a business, make administrative decisions and even optimize the operational processes of a company. In other words, through the implementation of Big Data, you will have access to all the database that you need to have an accurate overview perspective of all the processes taking place in your company.
From the obtained database, you will be able to extract several insights to make your operations even more effective. Then, it is possible to draw a course of action that includes diagnosing failures, managing inventories, monitoring inflows and outflows, reducing costs, and so on.
Big Data in Logistics
As we said in this post's introduction, the term Big Data has never been so spoken about as it is today. And in the logistics segment, this is not any different. Lately, logistics companies of all kinds have realized that implementing Big Data to their routine helps to keep track of their activities at each stage and apply constant improvements to integrate their processes in an effective way.
However, you may be wondering: how should Big Data be applied to the dynamics of a logistics company?
Application
To apply Big Data in the logistics sector, the most important thing is making sure that all the data related to your company's activities are properly registered by the chosen software. Thus, you will have full control of each step of your internal and external processes.
If you wish to use Big Data to monitor your business' freight processes, for instance, it is important that you collect all the data from the moment of the goods collection at their origin until their delivery at the final destination. Regardless of the modal of transportation used by your company, the database obtained should include steps such as receiving orders, collecting and packaging of items and delivery to the final consumer.
Advantages of applying Big Data in Logistics
Another frequently asked question on this subject is: why should I care to collect this database? How will it improve the efficiency of my company's logistics processes?
The implementation of Big Data as part of a company's internal processes is seen as a major competitive advantage in the market, as it generates positive results in both operational and strategic sides of a business.
Check out some of the ways in which Big Data can benefit your company's logistics, ensuring effective operational and administrative processes!
Improves stock control and management
By having access to a complete database, you will have a clearer idea of all inflows and outflows taking place in your company's facilities. For the businesses that offer warehousing services, this analysis facilitates inventory monitoring, as your employees will know what the stock turnover is and how to effectively manage all goods being handled by your business.
Identifies failures and possible improvements
Another positive aspect of implementing a Big Data system: you will have a tool that is not only able to identify problems in your production line, but also propose solutions and possible improvements.
Data collection will allow you to take a more analytical view of the processes that occur in your company, using the metrics obtained to constantly improve your actions and achieve better results.
Reduces operational expenses
Finally, another big advantage of investing in Big Data is gathering cross-data from your company's processes. This allows you to have a global picture of your activities, and easily identify opportunities to cut costs and make your operations more integrated and cost-effective.
As you can see, applying Big Data to your business can have a strong impact on the efficiency of your overall processes!
Want to know about other ways to optimize your company's logistics operations? Access FOX Brasil's blog and check out our exclusive content with the best information on international transportation and logistics!
About FOX Brasil
FOX Brasil is a first class freight forwarder and project logistics specialist from Brazil. Established in São Paulo, the largest city of the Americas, and made up by a team of experienced logistics professionals, we have wide experience in logistics and global trade with a special focus on the Brazilian market, providing you with the most cost-effective services. 
No matter what your demand is, we will develop the right solution to attend it!