5 tips to reduce international freight costs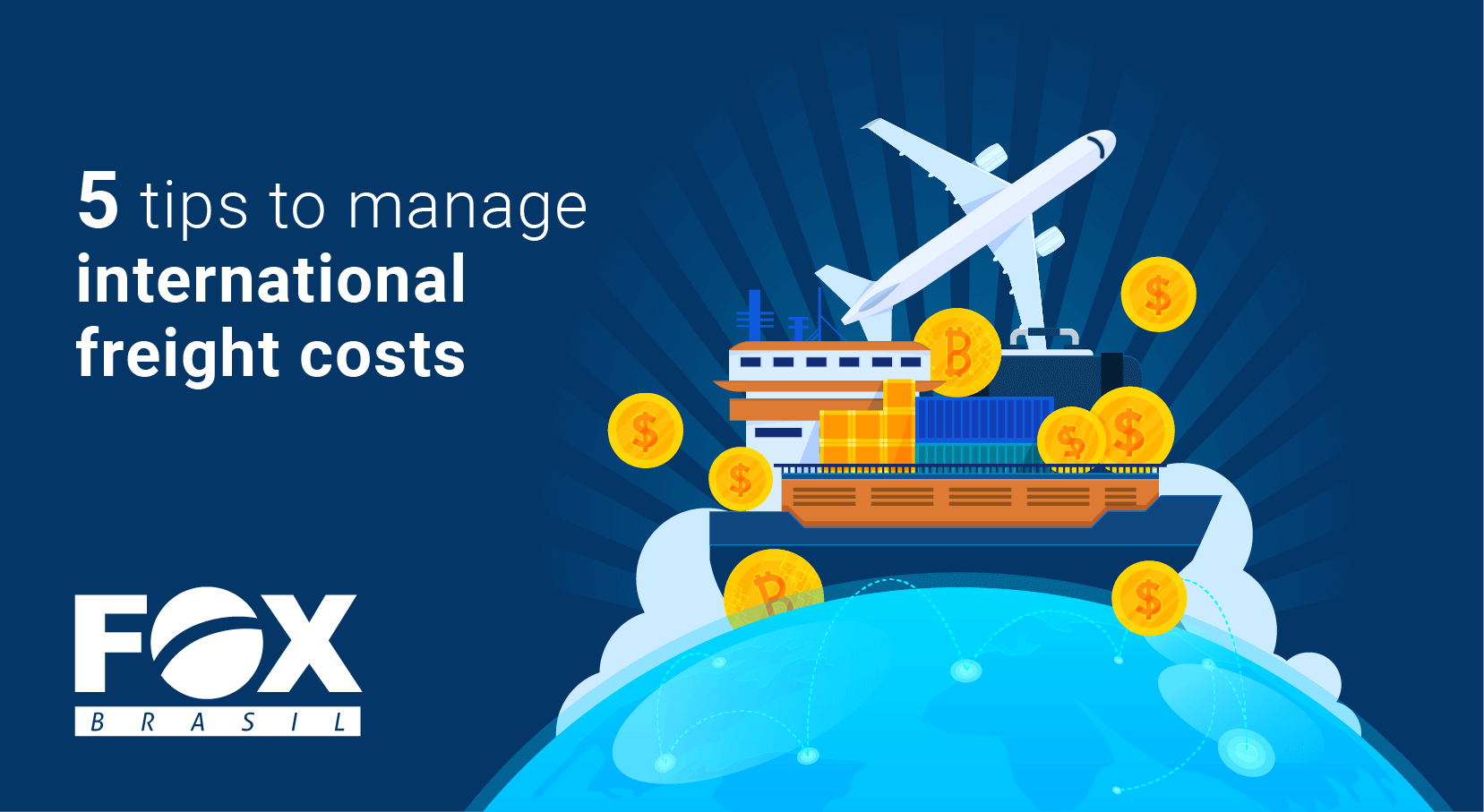 FOX Brasil Tips for Freight Forwarders
Freight forwarders often assume that the price they pay for the international transportation of goods is standard in the market and won't change much from one partner to the other. However, choosing the right partners can actually reduce your international freight costs in several ways, making your logistics transactions as profitable as possible.
For this reason, it is important to analyze if your current logistics partners present competitive solutions when compared to other options available in the country you wish to transport to or from. In order to help you do this evaluation, we have selected some strategies a forwarder could implement to make their services cost-effective and reduce international freight costs.
After checking out the tips below, you will be more prepared to find reliable logistics partners and ensure that your goods are being handled safely and at the most reasonable price.
5 tips to reduce international freight costs
If you wish to reduce your international freight costs, you should count on a partner that:
1) Has good relationships with air & sea carriers
By working with a freight forwarder that has good relationships with the main airlines and sea carriers, you will be ensuring competitive freight costs for your logistics demands. The reason for this is simple: your partner will be able to easily communicate with the carriers and arrange space for your shipment at fair costs. Some freight forwarders even offer weekly or monthly fixed consolidate spaces in aircrafts and ships for some specific routes. These permanent agreements can contribute to reducing the total cost charged by the carrier even more!
2) Offers integrated logistics as part of their services
Offering integrated logistics is another differential that can highly contribute to a competitive freight cost. By counting on a partner that is able to take care of your entire demand, from handling customs processes to road transportation and providing storage for your cargo, you won't need to outsource any additional service to complement your operation. Therefore, choose a single end to end logistics provider to partner with and you will also be able to save some money! Click here to see FOX Brasil's integrated logistics solutions.
3) Has certifications and expertise – avoid operational problems
Ensuring a competitive logistics freight has to do with knowing how to develop projects that eliminate any kind of risks and operational problems that could financially harm you along the way. The effectiveness of a logistics operation depends on a number of external factors and counting on a partner who has already been certified for their logistics experience is a must. Only by doing so you will have the assurance that the entire process will be handled in the most strategic way possible!
4) Has strong knowledge in managing logistics processes in that country
Besides analyzing a forwarder's expertise and certifications, it is also important to consider their knowledge in the country you wish to transport to/from. When it comes to logistics, each country has their own particularities, laws, and regulations, that only a local agent could know.
Therefore, working with a freight forwarder that has strong know-how in managing logistics processes in the country they are located is essential to guarantee a cost-effective shipment. At FOX Brasil, for instance, we have all the expertise necessary to handle your customers' cargo in the Brazilian territory. Our specialists will analyze your demand and develop the most suitable solution to attend it according to Brazil's shipping culture.
5) Offers good infrastructure and operating system
Last but not least, another important strategy to reduce international freight costs is working with a freight forwarder that offers complete infrastructure and a good operating system as part of their services. This will make all the difference on the development of the operation, guaranteeing the integration of all the stages involved and efficient risk management.
FOX Brasil offers a complete logistics center established in São Paulo, the largest city of the Americas. Our office's complex is equipped with several operating rooms, where you can find over 50 qualified professionals with expertise in developing personalized logistics solutions in any of the country's main ports & airports. With all of this infrastructure, there is no better partner than FOX Brasil to attend your forwarding demands!
Do you wish to learn more about our company?