The Pros and Cons of FCL & LCL Shipments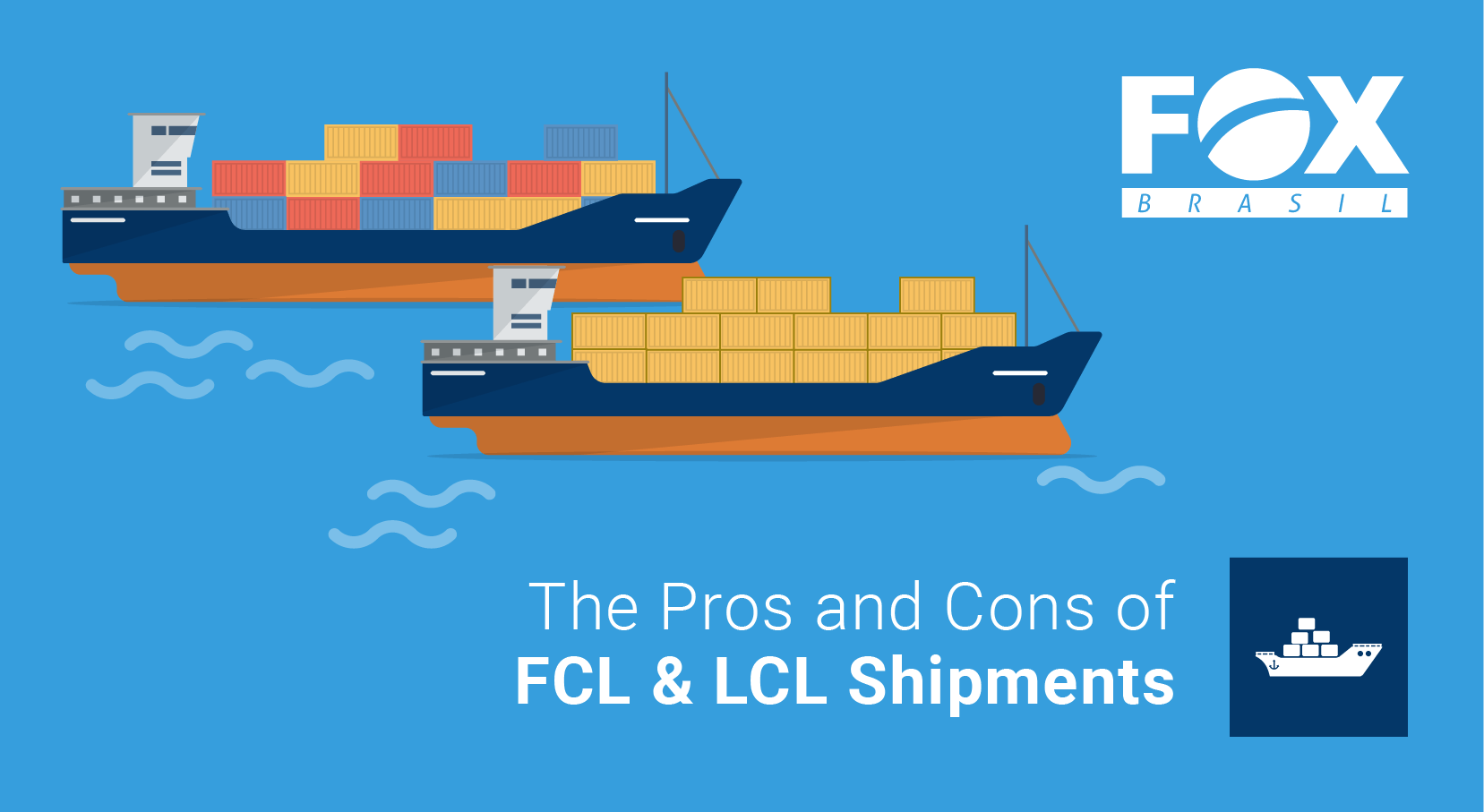 Understand Logistics & Freight
Do you know what FCL and LCL shipments are? These terms are one of the most used among shippers and logistics professionals. Each of them refers to a specific type of freight, as you can see below!
Full Container Load (FCL): as its name implies, FCL is used when an exporter or importer has enough cargo volume to fill an entire container, not needing to share its space with others.
Less than a Container Load (LCL): stands for the type of freight in which an exporter or importer does not have enough cargo volume to fill a container, having to share its space with others.
FCL Shipments
Pros
FCL and LCL deliveries are carried out using
$10 deposit online casino
and therefore are the most frequent shipments. An online casino most often complements your cargo container, thereby paying half of its cost. Also, online casino players can write to support to discuss all issues related to the importer or exporter and consult with logistics professionals
Flexibility: FCL eliminates the need to find suppliers with transportation needs on the same routes as you, making the operation entirely customized to your individual demand.
Safety: FCL is likely to not damage your goods as the container just contains your goods
Agility: FCL normally guarantees a faster delivery when compared to LCL, considering customs and inspections processes are more straightforward when all the goods in a container belonging to a single supplier.
Cons
High costs: FCL requires you to pay for and accommodate the full container usage. This often makes the operation more expensive.
Unfit for small parcels: FCL doesn't attend the needs of importers and exporters with smaller cargo volume.
LCL Shipments
Pros
Low costs: By shipping your goods through LCL, you will share all costs related to the freight with all the suppliers you are sharing the container with.
Allows to keep inventory low: Due to the possibility of shipping smaller volumes on a frequent basis, LCL eliminates the costs of keeping a high inventory of goods stored.
Cons
Higher risk of damages: LCL offers a higher chance of damaging your goods, seeing that it gives no guarantee on the other goods that will be shipped in the same container (e.g. corrosive, smelly or liquid goods).
Speed of delivery: Once an LCL shipment arrives at a port, the different parcels must be consolidated, documents matched with each item in the container, and then sorted. For this reason, LCL shipments usually take longer to be checked and examined by customs.
So, what is the ideal method to ship your cargo?
Regardless of the shipping method you choose, FOX Brasil is ready to assist you! We are a freight forwarder with years of experience in developing import and export solutions for both FCL and LCL shipments. Based in São Paulo, Brazil, we count on a team of professionals with all the know-how to effectively represent your goods in the main Brazilian ports and airports. On top of that, through our strong network of reliable global partners, we also offer a worldwide reach of services.
Let us be your full-time logistics partner!