Artificial Intelligence's effect on logistics and supply chain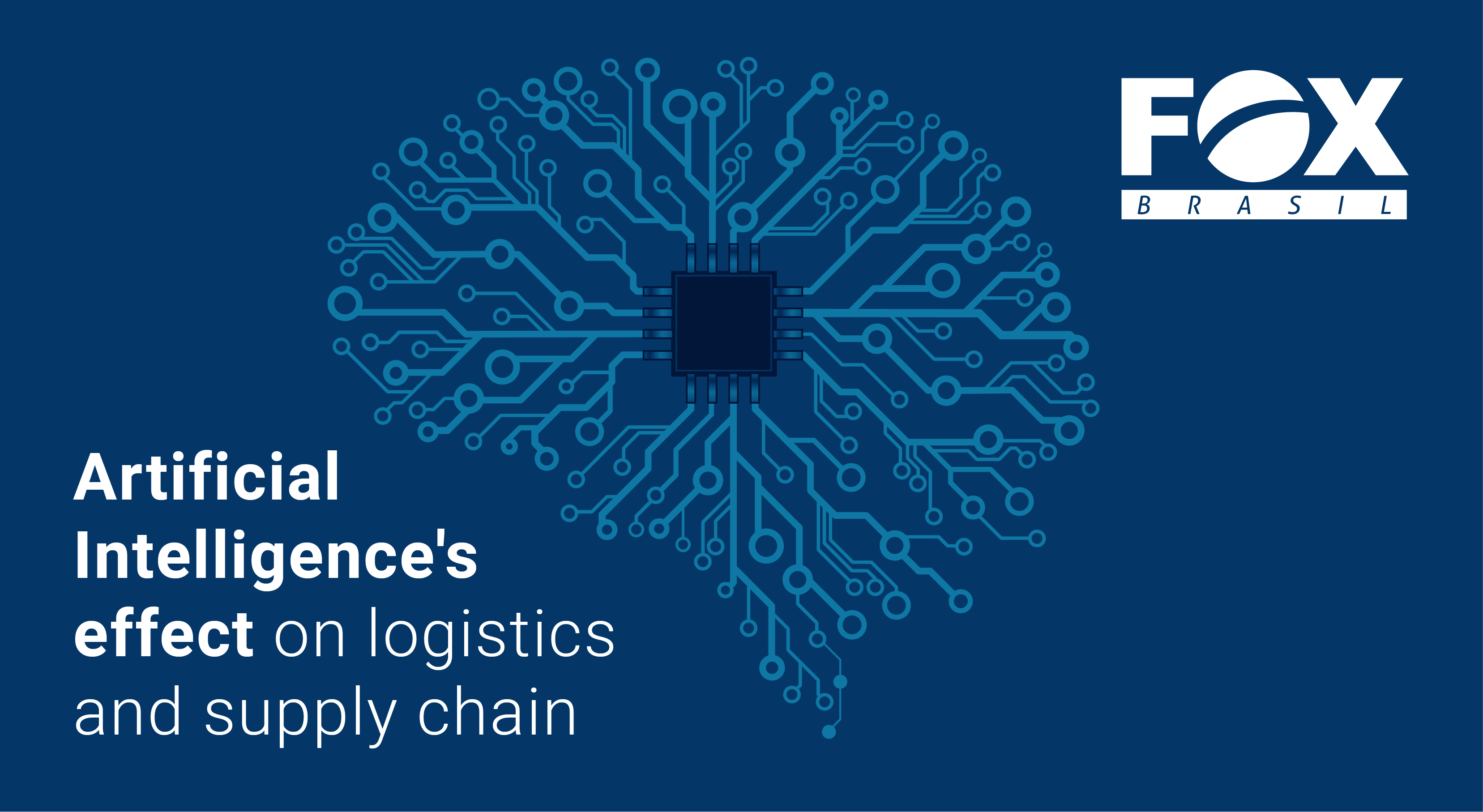 Understand Logistics & Freight
With the evolution of technology, several artificial intelligence (AI) systems that facilitate supply chain management have become available in the logistics industry. And in order to ensure a higher productivity scale and that all processes are running smoothly, more and more companies are starting to implement artificial intelligence systems as part of their work routine.
Currently, there are several ways a logistics company could benefit from using artificial intelligence. From optimizing inventories to real-time tracking and monitoring of shipments, the possibilities in this segment are endless. However, to make the investment worth it, the key is to analyze which systems or software are the right fit for your business and its long-term goals in the market.
Not familiar with how powerful artificial intelligence can be in logistics yet? Below, we have listed the main ways in which AI can improve your company's performance in this industry. Check it out!
Artificial Intelligence's role in logistics
Monitoring inventories require constant effort and accuracy. Fortunately, it is possible to use artificial intelligence to secure, manage and optimize inventories, eliminating operational mistakes and making the entire process more optimized.
There are several specialized software available for this purpose. By using them, logisticians have all the support to process shipments, analyze the availability of warehouses and trucks for each demand, plan future deliveries and keep customers informed at each stage of their supply chain.
Avoiding unforeseen circumstances from aggravating
When it comes to logistics and transportation, several variables need to be considered to ensure successful operations. This happens because the effectiveness of your deliveries relies on much more than just your staff's efforts. Every forwarder needs to be prepared to deal with external factors that could result in delays, such as accidents, natural disasters, strikes, and carrier bankruptcies.
Fortunately, AI can also avoid these unexpected scenarios from aggravating and becoming too harmful for your company's finances or reputation. For instance, it is possible to use technology to reroute vehicles in case of bad weather or strikes. Nowadays, you can even monitor the quality of your trucks drivers' with specialized equipment that sends real-time information to you via satellite, helping to anticipate and even prevent accidents from happening.
Identifying problems and coming up with solutions
It is not unusual to face problems due to lack of optimization in your supply chain. As demands get higher, it is also more difficult to monitor the effectiveness of each process. And that's when artificial intelligence can work in your favor. By using AI, you can easily control each stage of your supply chain – regardless of how big it is.
This means all the information concerning each of your company's shipments and operations will be centralized in one system, which will keep it secure and facilitate its constant analyzes in order to identify potential issues and come up with solutions to eliminate them and ensure maximum productivity.
Predicting shipment costs
Defining the price of a shipment involves an in-depth analysis of all aspects involved in it. Although some logistics businesses still think it's challenging to come up with a reasonable price for their services, AI can help them to do so by monitoring all variables between the shipment's origin and destination, taking important aspects such as deadline, routes, and fuel price into account.
And the best part is that artificial intelligence can do more than just providing you with all the necessary data to define how much you will charge for a shipment. They will serve as a way to explain the costs to your customers and, therefore, facilitate communication between both parties.
Have you already been using artificial intelligence to improve your business' performance in any of the aspects listed above? Leave us a comment explaining more about it!
About FOX Brasil
We are a first class freight forwarder and project logistics specialist from Brazil. Established in São Paulo, the largest city of the Americas, and made up by a team of experienced logistics professionals, we have wide experience in logistics and global trade with a special focus on the Brazilian market, providing you with the most cost-effective services available in the industry. 
No matter what your demand is, FOX Brasil will develop the right solution to attend it!