International Trade Compliance: tips for successful customs procedures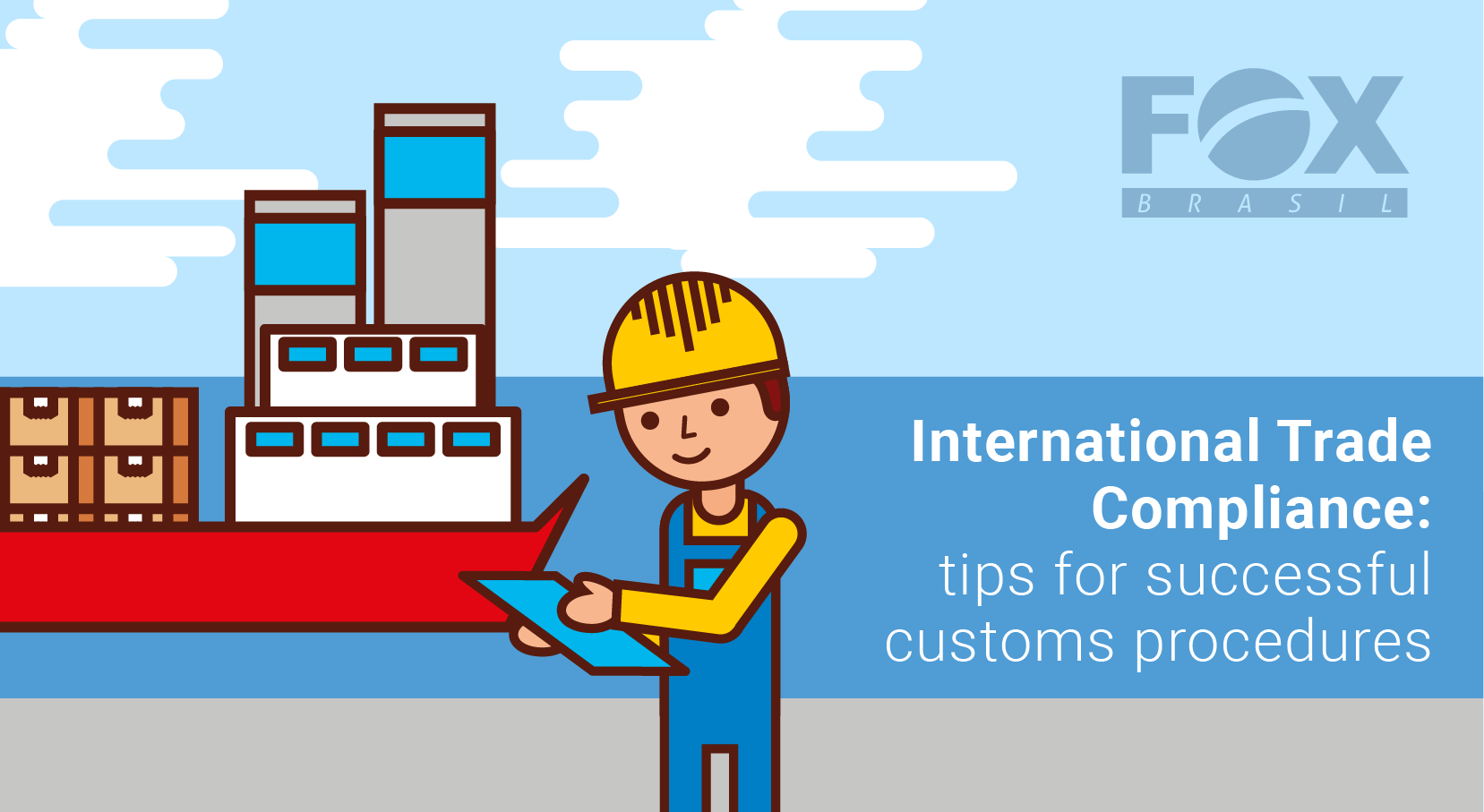 FOX Brasil Tips for Freight Forwarders
International trade compliance stands for the terms and conditions that should rule all trade between two or more countries. A compliance usually includes lending, classification, trade risk determination, and the payment of duty or taxes involved in the transaction.
Different countries may have different international trade compliance regulations and requirements. Therefore, any company aiming to conduct export and import operations should be well-informed about all aspects of the compliance of the countries where they will be sending or receiving merchandise from.
Counting on a freight forwarder with know-how in the regulations of the country you are importing or exporting is a great way to avoid any issues with its trade compliance. By doing so, you can get specialized consulting about the customs regulations and prepare all documents necessary for your cargo to have a smooth clearance.
International Trade Compliance: why is it important?
Since each country is different when it comes to international logistics, setting trade standards is the key to ensure a safe transaction between countries. Said another way, international trade compliance contributes to more stability in all export and import operations worldwide, promoting general progress and vitality of the global economy.
Violation of the international trade compliance may result in the payment of fines or, in extreme cases, even incarceration. Besides these penalties, there is also the risk of losing exporting or importing privileges in a specific country/trade area.
Tips for ensuring successful customs procedures 
Determine the type of import/export
Each merchandise has their own special trade compliance requirements or restrictions. Therefore, the first thing to do to ensure successful customs procedures is defining what category the goods you aim to import/export fits.
Count on specialized brokerage assistance
After determining your type of import/export, it is time to know what regulations the country of origin or destination of the cargo imposes for products in the category it fits. For that, the assistance of a specialized forwarder/broker is essential.
Search for a partner that can provide you with end-to-end logistics support, from telling you what documents will be necessary for the operation to receiving the cargo at its destination port/airport, taking care of its clearance, warehousing and delivery.
Search for ways to reduce operation costs 
Whilst many don't know, there are several ways of reducing the costs of import and export operations. With the assistance of a forwarder that understands the country's regulations, you can check if your goods qualify for preferential trade agreements – which can result in the reduction of trade tariffs.
Keep records of the operation
Finally, it is highly recommended that you maintain all records of the operation. Keeping these documents can be handy in case an issue with the cargo or customs authorities arise. Besides, it can also help you to identify ways of making your next import/export operations even more effective.
Do you need specialized customs assistance in Brazil?
FOX Brasil is one of the leading freight forwarders in the country. As part of our services, we provide specialized consulting and assistance to any international company wishing to export to Brazil. With a strong knowledge of Brazilian customs procedures and regulations, we will ensure your operations happen safely, on time and under the most competitive costs.
So, do you want more information?