FOX Brasil – Elected as The Best Agent of 2018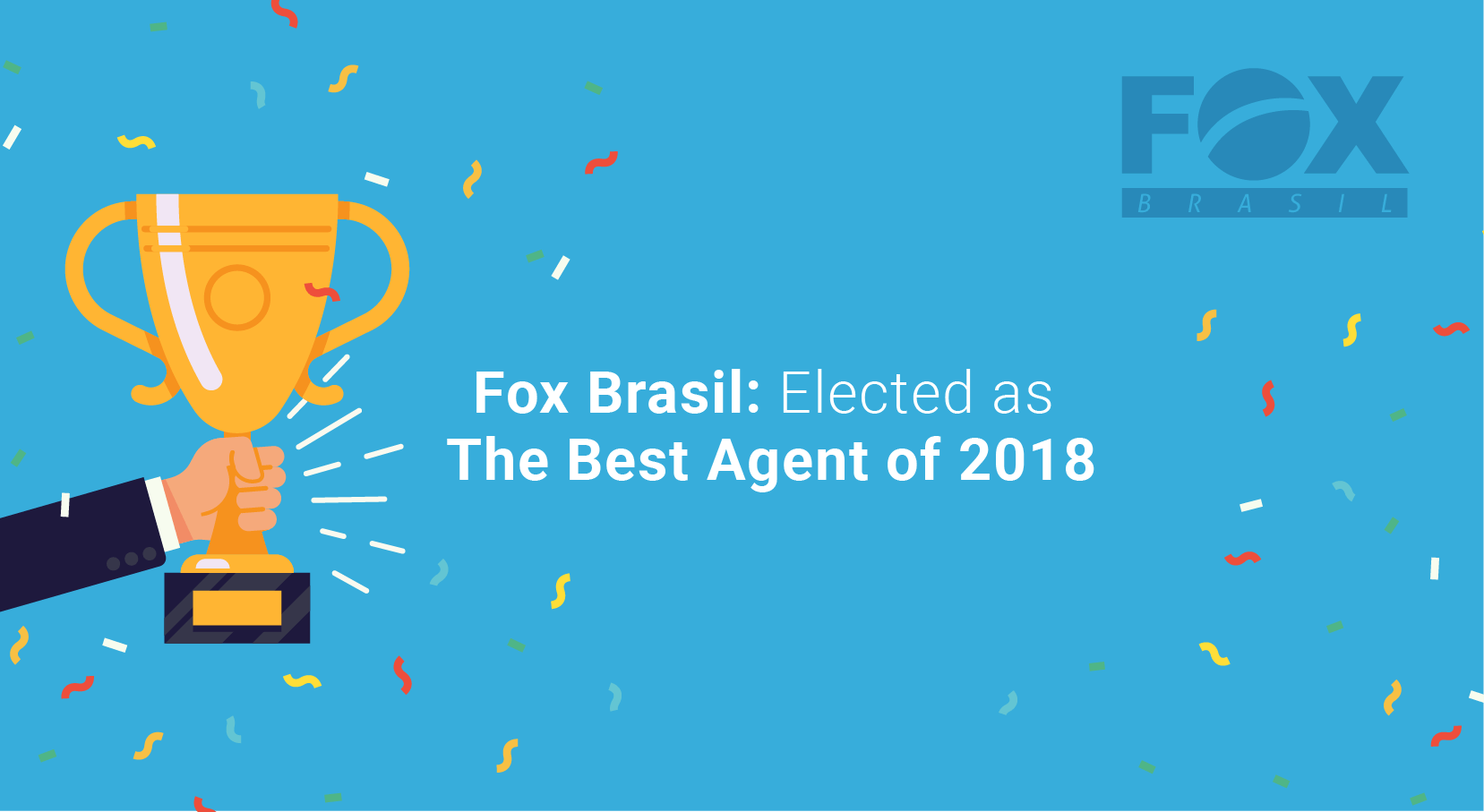 FOX Brasil Freight Forwarder
Good news, everyone! We are extremely pleased and honored to announce that FOX Brasil has been elected by the Americas Alliance Network as the Best Forwarding Agent of 2018. This award only certifies our outstanding quality and capability of representing your most challenging logistics demands in Brazil.
All the 165 freight forwarders in the Americas Alliance Network were running for the award, which aimed to identify the top 10 agents in the group in terms of excellence in the services offered.
In order to select the winners, AA members had to evaluate the companies in the group considering the following criteria:
Agility to answer;
Operational skills;
Performance at annual meetings;
Best forwarding agent in 2018
FOX Brasil was the most well-rated company in the group and, therefore, won the first place in the Excellence Award 2018.  We couldn't be any happier!
Whether you need a partner to fulfill your air, sea or land logistics demands in Brazil, count on us for outstanding solutions! Combining innovation, specialized expertise in the Brazilian market & competitive rates, our services meet the highest standards of quality and are in perfect harmony with the current requirements of the segment.

About the Americas Alliance Group 
Americas Alliance is a network of independent, qualified and registered freight forwarding companies worldwide. The group is managed on a neutral basis to every member in order to build up a fair, professional and trusted business environment for all members. They provide a platform and many opportunities for your company to meet different quality logistics and freight forwarder members in order to facilitate your business operation with efficiency and effectiveness. Access their website and learn more!