How to reduce freight shipping costs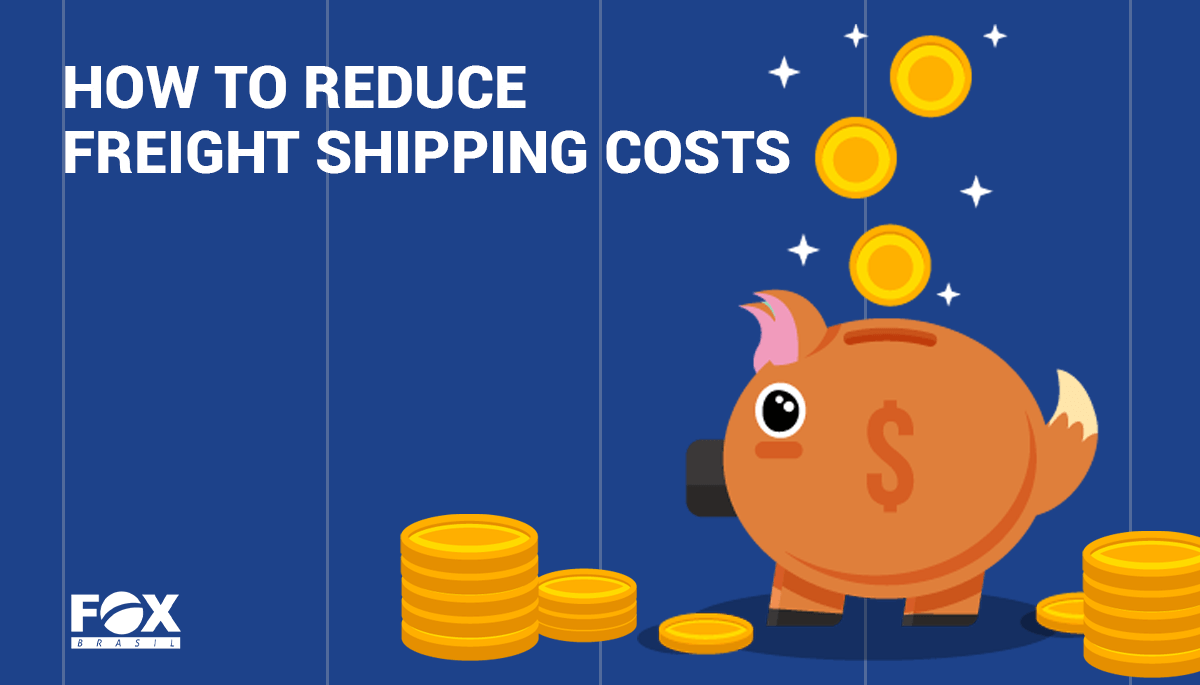 Business
There are many costs involved in keeping a business running, from government taxes to employee wages and, if shipping out goods is a part of your company's activities, freight can take a large part of your budget as well. However, a number of doable measures can be taken in order to lower the financial impact of freight costs on your funds as much as possible, without compromising the quality of your services. Let's take a look at some of them below!
Choose your transport method wisely
The method chosen to move your goods is the major determining factor of the freight cost and, as much as this may sound obvious, sometimes the most cost-effective choice may not always be the first one you think of. For example, for non-urgent domestic shipments, trains may be a better choice than trucks, since shipping by rail is still the cheapest way to move cargo today.
Shipping intermodal, when possible, can also lower costs significantly. Always study the availability of different vehicles that are suitable for moving your cargo and measure the difference in prices you can get from each one. Containerized goods are the best fit for this transport method since they won't be directly handled in between carriers and, this way, won't be at a high risk of being damaged in the process.
Consolidate your goods
Unless you're working with perishable, fragile, or other time crucial deliveries, it might be a good idea to consolidate your goods. The concept of freight consolidation involves combining multiple LTL shipments that have near or the same delivery locations until they fill an entire truck, which reduces the freight costs by sharing the value of the freight proportionally to the space occupied by each one between the shippers.
Even if your shipment is a very small parcel, it can be consolidated with other small parcels into a single pallet, whether they are all yours or from other shippers, which can save you a lot of money.
Sell in bulks
As a follow-up to the previous tip, try to encourage your customers to buy your products in bulk. This way, you can send out a big shipment at once, instead of many small parcels at a time. It will be considerably cheaper and more efficient to send a bigger quantity on a smaller frequency. You can encourage that behavior by making special offers for larger purchases, or conceding free shipping benefits.
Choose the best time to send out your shipment
Shipping prices vary a lot depending on when exactly you're trying to send out your goods. At the end of the year when we have so many important events right next to each other and holidays that disrupt the functioning services in general, such as Thanksgiving, Black Friday, and Christmas, the prices rise significantly, and the availability of space becomes scarce.
Not only that, but days of the week and seasons of the year also matter when we consider shipping prices so, if your shipment is versatile, try to set up your schedule wisely.
Be careful when marking your shipments as urgent
The faster your delivery is, the more expensive it will be. It may sound wonderful to get your products to their destination in the blink of an eye, but it will cost you extra so, when you mark shipments as urgent, the fastest transportation will certainly not be the cheapest.
If your goods are not truly urgent, the most cost-effective option may be a longer route that will take more time but as long as you set realistic deadlines this is a possible alternative to reduce your freight costs.
Hire a reliable freight forwarder
As professionals in the field of logistics, freight forwarders are well connected and experienced, which will certainly benefit you in terms of saving money. They are best suited to find trustworthy carriers at a fair price and may be able to offer you options that would not be reachable without their assistance.
Make extensive research on their websites, take a look at their portfolio of clients and check if they are a part of a network. Surely, as soon as you find a freight forwarder who can meet your needs, they might become long-lasting business partners.