Guide for first-time shippers: What you need to know to ship your goods safely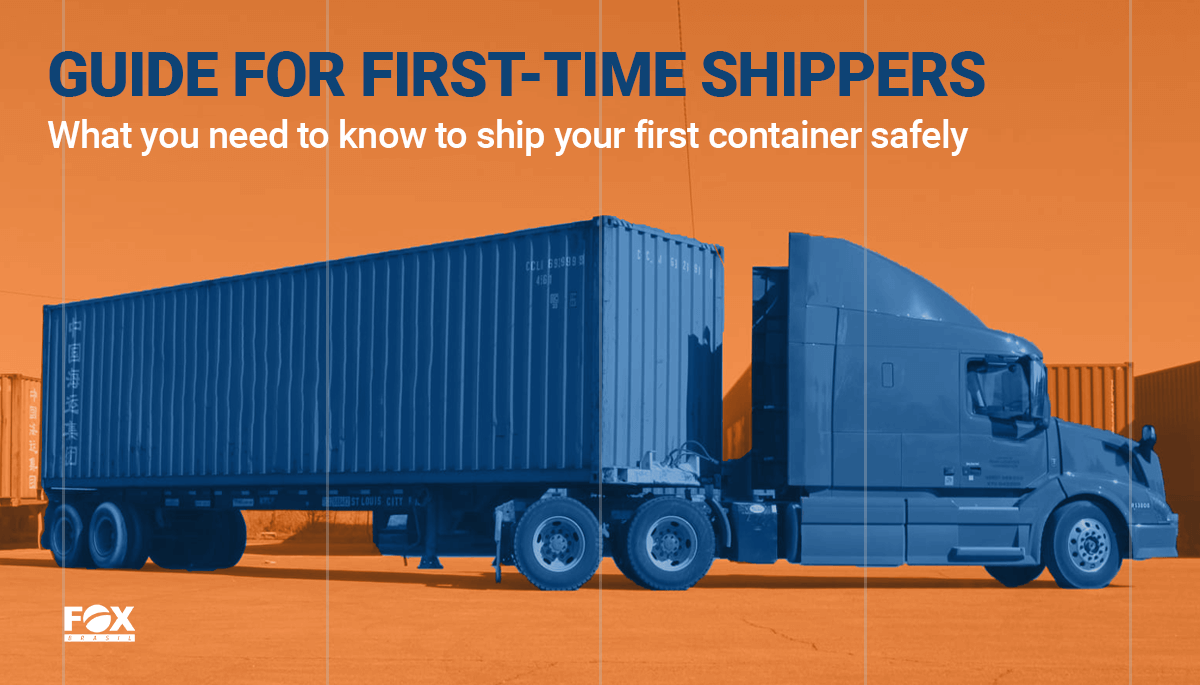 Understand Logistics & Freight
Safely shipping a container abroad is definitely not easy process to figure out, whether you are a first-time shipper trying to get started on what will be the first of many shipping operations or someone who needs to get cargo overseas only once, there is a lot to worry about: Documentation, transportation, insurance, and, of course, costs.
With that in mind, we gathered a few valuable tips capable of increasing the success rate of any cargo transport operation and showing you a few aspects of the shipping world that you are not yet familiar with. Keep reading to check them out!
Study well your targeted market
When trying to get a shipment into a different country, studying the target market should be one of the first steps to take. Different products fall under different rule sets in different countries, so finding out the requirements to get your shipment to your targeted destination will help you figure out the documentation needed and get a margin on the freight costs.
Organize the required documents
Customs clearance might be the most worrying aspect of freight transportation. There are many things you need to consider and organize before your cargo can be cleared, and governments worldwide each follow their own customs clearance procedures. Having studied your targeted market, you probably know which documents they request in order to have your cargo cleared based on the nature of your product.
Still, bureaucracy is something that takes experience to master and, in this case, it might be a good call to rely on a professional to work through customs clearance on your behalf. Customs clearance is where the most risks of delays and extra costs due to errors fall, so guaranteeing this won't happen by hiring a third-party service, such as a customs broker or a freight forwarder, that specializes in this sector is definitely the safest call.
Package your cargo safely
Ensuring proper packaging is a very important measure to keep your cargo safe from external damages, especially if you are sending an LCL shipment, in which your cargo will share space with other products inside the container. Extensive research about how to safely wrap your cargo is a smart choice, each product is susceptible to distinct kinds of damage: If your cargo is sensitive to movement, make sure it is wrapped in a way that each piece is tight, if your cargo is sensitive to odors, make sure it is isolated and, in the case of LCL, that it won't share a space with products that have any kind of smell.
Understand how shipping works
There are many aspects of the shipping industry that need to be understood before trying to send cargo overseas. There are differences in prices and in transit times depending on the season where you are trying to send your cargo: End-of-the-year shipping will inevitably be more expensive than middle-of-the-year ones, due to demand and holidays.
Weather is also a very important factor that has an influence on the function of the supply chain, as well as fuel costs. Each type of transport work in a particular way and, when choosing the best vehicle to move your cargo, the differences between each of them need to be taken into consideration. Ships and trains, for example, work in a settled schedule. Trucks, however, can be hired to meet your individual demands. Understanding this is vital to building your own shipping schedule according to the availability of the carriers of your choice.
Be aware of the INCOTERMS
When taking part in a buying and selling operation, each party involved has its own responsibilities regarding the transportation of the cargo. Where this responsibility begins and ends for each of them depends on the INCOTERM that was settled between them. Having a great understanding of the INCOTERMS and what they mean to your side of this business transaction is vital to avoid misunderstandings and eventual disruptions in the transport of the cargo. Go over every possible detail and officialize in writing everything that was discussed and agreed on.
Hire a good insurance plan
Insurance is certainly very important to ship cargo as safely as possible. As much as most trustworthy carriers will take the best care of your shipments, unforeseen circumstances could still jeopardize the integrity of your products, and insurance is there to protect you from the risks of financial loss. The INCOTERMS usually settle on whom the responsibility for ensuring the cargo falls.
Choose a reliable freight forwarder
Freight forwarders are the greatest assets a shipper can have at their disposal. They are experts in the field of logistics and with their contacts and experiences are very well suited to deal with everything regarding the transport of your cargo: They will arrange bookings with the best and most cost-effective carriers, offer you ways to track your cargo, keep you updated on the status of your shipment, and more, all on your behalf.
Freight forwarding agencies usually also offer customs clearance services, so that means you can hire a single service that is capable of taking care of all the aspects of the transport of your cargo, from beginning to end, which means saving money and increasing significantly the success rate of your operation.