O que são serviços de courier cross-border?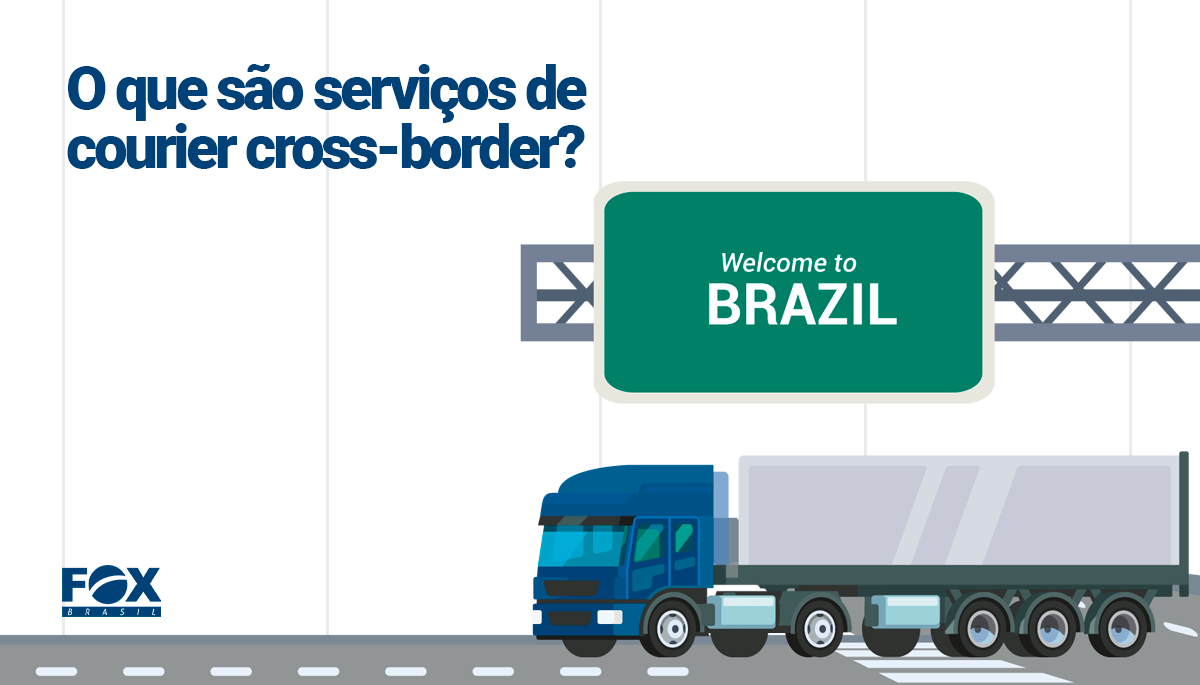 Entenda sobre Logística e Frete
Uma das maiores vantagens de se ter um e-commerce é que os seus produtos são visíveis para consumidores em potencial ao redor do mundo inteiro. Contudo, por mais que os consumidores estejam constantemente interessados em comprar produtos estrangeiros, seja por estarem buscando preços melhores ou simplesmente só encontrarem o que precisam em lojas fora de seu país de origem, eles frequentemente acabam em uma situação onde não há meios de ter o produto em questão levado até eles.
E é aí onde os serviços de courier cross-border chegam para ajudar.
O que são?
Os serviços de courier cross-border são uma das formas mais inovadoras de levar itens para outros países, oferecendo uma opção mais barata, rápida, e confiável de vendedores terem seus produtos entregues para seus clientes independentemente de onde eles estão localizados.
Companies who offer these services usually have their own warehouse, to where the products will be taken after they were bought by the consumer, and they will remain there for a short period of time before a carrier, from across the border, comes to pick the items up and then crosses the border again in order to deliver them to a location at the consumer?s country, or even directly to their homes.
Quais são os benefícios?
O provedor do serviço de courier será responsável pelo processo inteiro de transporte dos produtos, e isso inclui fazer a coleta, cuidar do despacho aduaneiro e realizar a entrega tudo enquanto oferece um rastreamento frequente da localização dos produtos tanto para o vendedor quanto para o comprador.
E com isso, o vendedor é capaz de dar continuidade as suas demais demandas ao invés de direcionar muito da sua atenção para se assegurar de que os produtos sejam entregues aos seus clientes em segurança.
Quando um vendedor tem um serviço de courier cross-border a sua disposição, ele tem a oportunidade de alcançar um número maior de consumidores, já que eles não estão limitados a somente entregas locais, então o uso desses serviços oferece benefícios para as duas partes.
Serviços de courier cross-border no Brasil
O Brasil tem certas particularidades em relação a produtos importados. Vendedores de outros países não tem autorização para se envolver no processo de liberação de produtos no porto de entrada, então isso limita que carregamentos entregues com direitos pagos (DDP) entrem no país. Entretanto, serviços de courier são uma exceção para essa regra, já que os produtos entregues via courier precisam se encaixar em certos padrões quanto às suas dimensões e seus valores.
O Brasil tem fronteiras territoriais com todos os países na América do Sul, com exceção do Equador e do Chile, então isso torna possível que os serviços de courier façam entregas para praticamente o subcontinente inteiro com o uso de veículos rodoviários, como vãs e caminhões, que geralmente oferecem muitas alternativas com um bom custo-benefício.