O que é LGPD e como ela afeta o Comércio Internacional?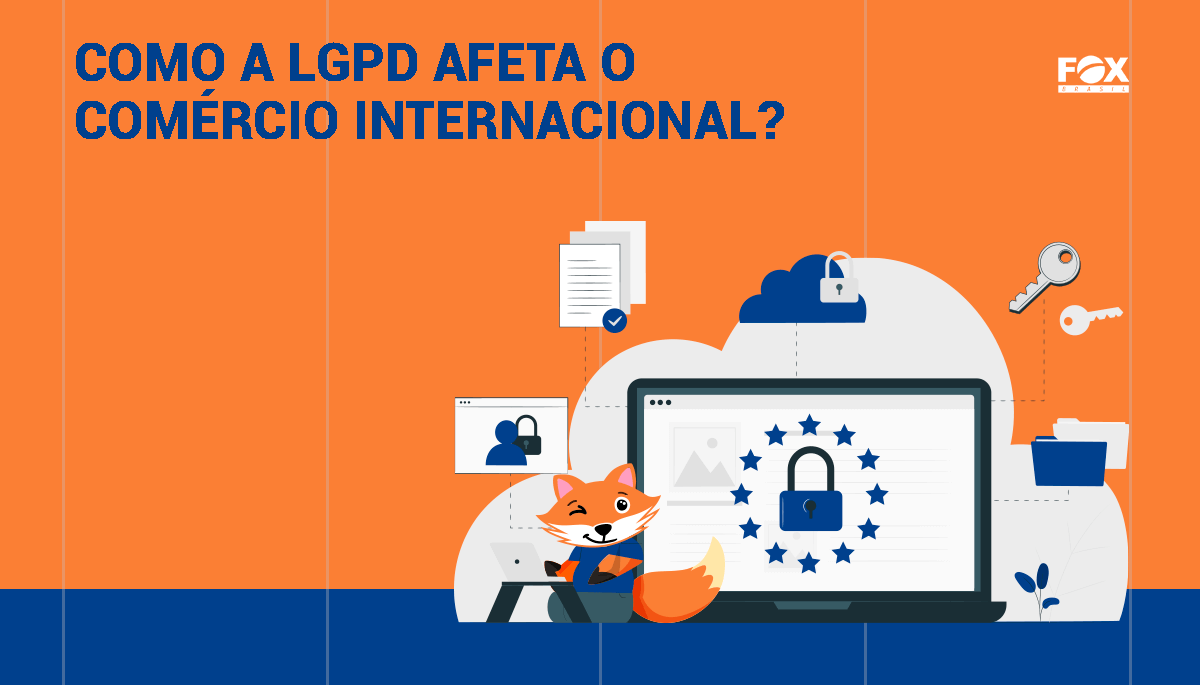 Negócios
Na era da tecnologia, a informação é algo tão valioso quanto literalmente um tesouro, especialmente se estamos falando de informação pessoal, que é essencial para processos de negociação em andamento e também para marketing e identificar relações comerciais em potencial.
No comércio Internacional, a informação pessoal está em todo lugar, presente em todos os estágios de importação e exportação: Agenciamento de cargas, desembaraço aduaneiro, tudo isso envolve um grande número de documentos que possuem um grande número de informações pessoais, e a LGPD foi criada com o objetivo de manter essas operações o mais seguras possível para todas as partes envolvidas.
O que é LGPD?
LGPD significa Legislação Brasileira de Proteção de Dados Pessoais, e é uma lei criada em 2018 para providenciar melhor proteção de informações pessoais no Brasil. A Europa foi a pioneira dessa iniciativa que se espalhou pelo mundo depois de o continente exigir uma política de proteção de dados de todos os países com quem se relacionasse comercialmente.
This law enforces rules that companies must follow while collecting, storing and using their client?s personal data. These rules, however, were not warmly welcomed by the companies in the market, since they require changes to procedures and sectors, and these changes demand money.
Na verdade, a necessidade de recursos financeiros por parte das empresas foi um dos motivos pelos quais essa lei, mesmo que criada em 2018, está prevista para passar a vigorar de verdade em 2021, já que regras tão complexas quanto essas levam tempo para serem implementadas no mercado.
Como a LGPD afeta o Comércio Internacional?
Mesmo quando estamos falando de um processo normal de entrega, onde um consumidor comum compra algo pela internet e recebe em casa, tanto a loja onde o produto foi comprado quanto a empresa de entrega e a pessoa que entregou tem acesso a informações pessoais do consumidor, e a verdade é que esse processo não funcionaria sem isso.
Durante o processo de importação e exportação, documentos e informações pessoais sobre as partes envolvidas são uma parte obrigatória do processo, e leis como a LGPD garantem que essas informações sejam cuidadas de uma forma correta. Além disso, caso algo como o mal uso ou o vazamento venha a acontecer, os envolvidos serão responsabilizados.
Já que tudo é guardado de forma digital ao invés de física hoje em dia, compradores e vendedores no mercado de comércio exterior devem se adaptar às medidas de segurança impostas por leis como a LGPD para tornar o comércio internacional mais seguro para todos os envolvidos.