Consolidação de cargas: como ela pode beneficiar seus negócios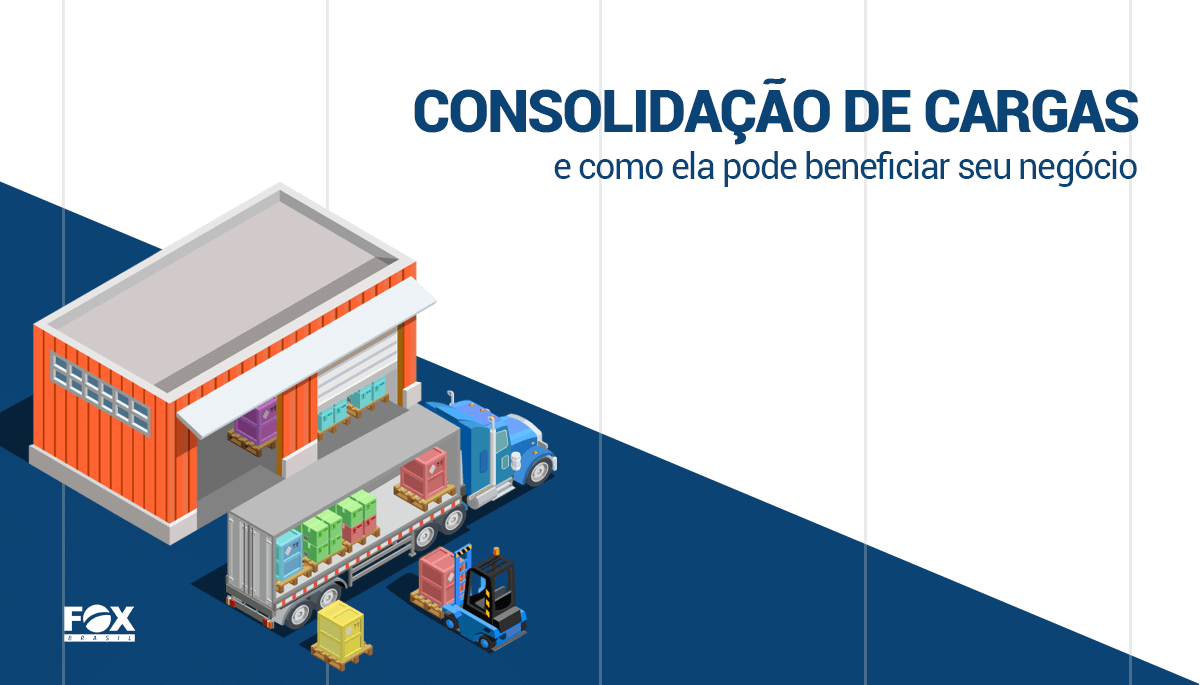 Negócios
Shipping smaller parcels of freight, be it domestic or overseas, can turn out to be more expensive than sending full container loads of cargo, especially if you?re not familiar with the available alternatives for smaller volumes of freight in the market. Freight consolidation is known for being one of the most cost-effective options for this type of demand, and if you?re just now hearing of it, or unsure of how it works, this is the post for you!
O que é consolidação de cargas?
Ao reservar um contêiner para embarcar uma pequena quantidade de carga, o espaço vazio que fica dentro dele significa dinheiro perdido, já que o embarcador está pagando por todo o espaço do contêiner, mas sem utiliza-lo completamente. O conceito de consolidação de cargas consiste na combinação de vários carregamentos em um, a fim de formar um caminhão ou contêiner cheio. Essas remessas podem ser todas do mesmo remetente ou de várias origens e ter um ponto de destino semelhante ou igual.
Como funciona?
There are many ways in which freight consolidation can be applicated. One example is when a shipper buys products from multiple suppliers, and they?re all supposed to be delivered to one warehouse. Instead of paying individual freight rates for each product bought to be delivered in multiple transports, the shipper can consolidate all of the goods into a single truck and pay for one freight only.
For another example, a shipper may have a very small parcel, so small that it doesn?t qualify as LTL shipment. Their freight can be consolidated with other shipments from other shippers, until the truck is filled. In this scenario, the freight rates are split according to the space occupied per shipper.
Cargas consolidadas com diferentes locais de entrega são transportadas juntas para um ponto de destino, que geralmente fica próximo às entregas finais, e depois são descarregadas e desconsolidadas antes de serem encaminhadas aos seus destinatários finais.
Os benefícios
A consolidação de cargas pode ser muito eficaz na redução dos custos de frete, pois as tarifas de frete podem ser divididas entre vários remetentes ou várias entregas podem ser reduzidas a uma. Além disso, permite flexibilidade às empresas, com mais opções de prazos de entrega e a possibilidade de enviar pequenas remessas com frequência, sem ter que lidar com altos custos. Também oferece tempos de trânsito mais rápidos, com vários envios consolidados em um único transporte e menos paradas, além de oferecer uma forma de transporte de carga mais ecológica, já que reduz o número de veículos.